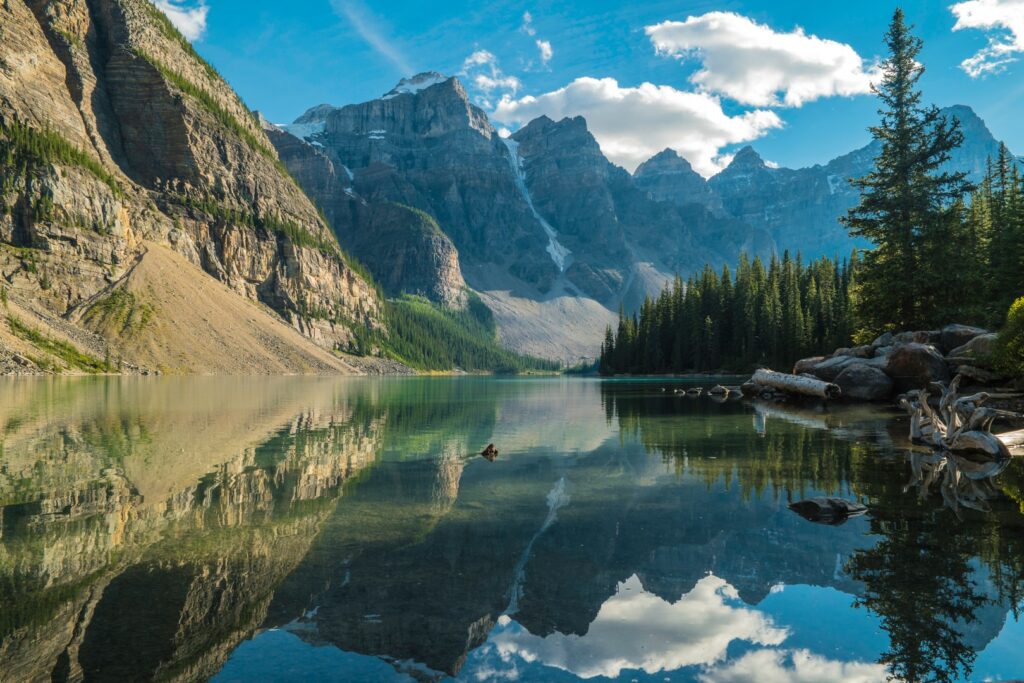 May represents the end of school – graduation for some – and the beginning of summer. Inevitably summer also means vacation. My Adult Bible Fellowships are studying Deuteronomy, and we came across Deuteronomy 14:22-26. The passage explains a tithe for ancient Israel. Twelve years ago, I recorded a video answering the question "Can you enjoy luxuries while people are suffering in poverty?" by attempting to understand the OT tithes in a proper biblical theological framework, I answered, "yes" under two conditions. First, that we have a proper heart for the poor and needy (Deuteronomy 14:27-29). Second, as long as we enjoyed the luxuries as God intended.
In this brief article, I would like to probe the purpose of the vacation more carefully.
Deuteronomy 14:22-23: "You shall surely tithe all the produce from what you sow, which comes out of the field every year. 23 "You shall eat in the presence of the Lord your God, at the place where He chooses to establish His name, the tithe of your grain, your new wine, your oil, and the firstborn of your herd and your flock, so that you may learn to fear the Lord your God always.
God's desire for his people includes celebrating and rejoicing in his goodness. They were to eat in God's presence. This tithe was not designed for the furtherance of his work. It was a time of enjoying all that the Lord provided. Verses 24-26 make clear that those who lived far away were free to sell their "tithe," bring it to Jerusalem, and then buy what they desired. God warned them in chapters 7-8 about self-reliance and self-indulgence. This celebration was not about building the people's pride. According to v. 23, this activity, done properly, produced a fear of the Lord. Who knew that a vacation with great celebration could accomplish such significant spiritual purposes.
Proverbs 1:7 says that the fear of the Lord is the beginning of wisdom. The starting place for navigating life in a skillful and productive way is the fear of the Lord. That means everyone needs it. Sometimes we learn to fear the Lord as we watch him discipline his children. The day both Ananias and Sapphira died, the church learned to fear the Lord! However, that is not the only way to learn it. One can develop a proper fear of the Lord through celebration.
Here are a few tips to accomplish spiritual benefit on vacation.
Prepare well. Talk about God's goodness as you plan. Work with your children, if applicable, and ask questions like, "What is something you would like to enjoy as a result of God's goodness?" If your family is convinced that the Lord is awesome before you leave, then you are off to a great start.
Regularly talk about God's goodness as you enjoy your vacation. If you are enjoying the beauty of God's creation, then talk about it as you do it. "God is an amazing creator, isn't he? What about this scene is your favorite?" These statements do not require lots of devotional skill. It just requires loving the Lord and ensuring his word is on your heart (Deuteronomy 6:4-6) so you can talk about him as you do daily activities. Prayers at meals that celebrate God's goodness is another opportunity. My point is that you want God's goodness to come up so much that there is no other conclusion.
Check your attitude often. It never ceases to amaze me that families fight on vacation. I realize that a flight delay, a traffic jam, poor weather, or a sickness changes the overall tenor of the experience. However, ensure that something out of your control (like the weather) does not dictate what you can control (your attitude and your tongue). This is a time to celebrate God's goodness, not be irritated with each other.
Explain how everyone can win on vacation. This was a challenge in our family because our oldest son is almost 10 years older than our daughter (who is the youngest). A 16-year-old boy's preferences do not always correspond well to that of a 7-year-old girl. We attempted to employ the "everyone wins all the time" mentality. We win when we celebrate God's goodness getting the opportunity to do what we want to do. We also win when we celebrate God's goodness by watching someone we love do what they want.
End vacation by reminding each other of God's goodness in what you did.
Vacation is not simply a time to rest or to do something different than our normal job. Vacation is for spiritual benefit; namely, to fear the Lord. If we get that done, then everyone on the vacation takes one step forward in their wisdom – a necessity for the rest of their life.
---