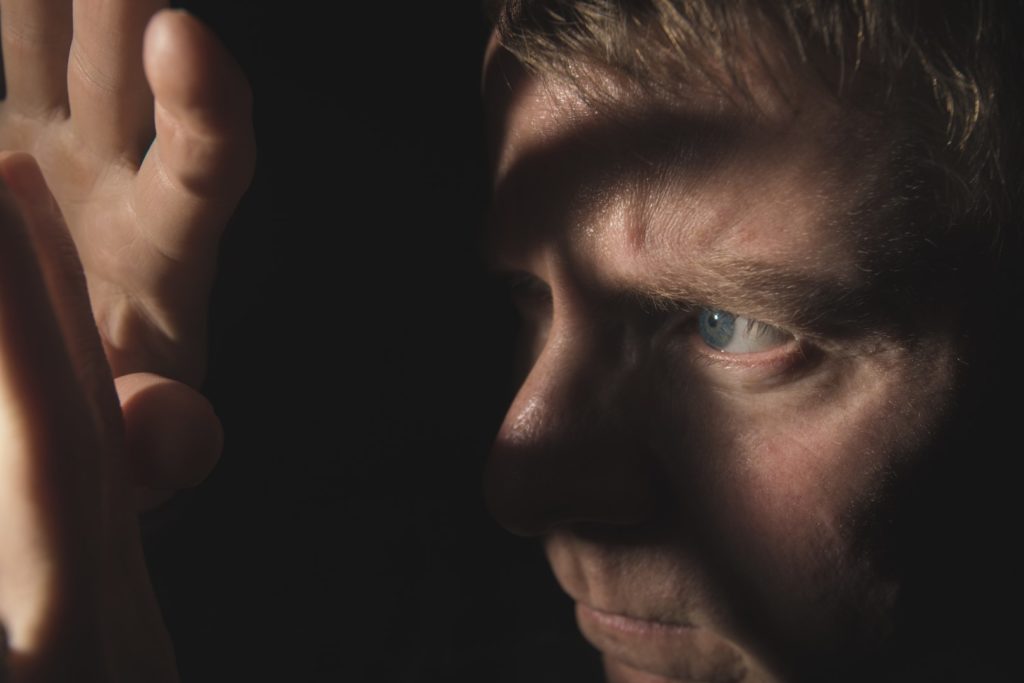 The fear of people is one of the most natural ways we respond to the possibility of personal suffering. We can be fearful of certain people spreading sickness. We might be fearful of the wisdom and aptitude of leaders and institutions to care for us. We are making decisions that no matter the choice, will result in criticism and impact the lives of others. In such decisions, human approval and the opinions of people can weigh heavily on us. God wants us to grow in trusting him and not giving into the fear of people in times of various trials.
Fear of people is one of the most common fears we experience.
You and I are in large company of fellow sufferers and sinners who have struggled to respond properly when faced with the fear of people.
Cain feared being killed as a restless wanderer (Gen.4:13-16).
Abraham and Isaac lied about their wives when they were afraid that others might harm them (Gen. 12:10-13; 26:6-7).
Gideon, the deliverer of Israel, wanted to only obey the Lord at night because he was afraid of his family and townspeople (Judges 6:27).
Saul, the first King of Israel, disobeyed God and did not follow the Lord's instructions because he was afraid of the men he was leading (1 Samuel 15:24).
The religious leaders in Jesus's day would not openly acknowledge their faith in Jesus for fear they would be put out of the places of worship, for they loved human praise more than God's praise (John 12:42-43).
Peter, the apostle, was even afraid of Jewish people if he associated with non-Jewish people and ate with them (Galatians 2:11-12).
1. We Fear Physical Harm
We may fear physical harm from people that is real or perceived, and we can be deceived to believe there is something stronger and safer than God for ultimate protection. We must consider what are we thinking and believing is strong and powerful enough to protect our security and wellbeing and compare this to God.
Let us be like the Psalmist who when faced with fear of physical harms believes God is the strongest and safest protector for his welfare.
"When I am afraid, I put my trust in you.
In God, whose word I praise—
in God I trust and am not afraid.
What can mere mortals do to me?" Psalm 56:3-4
"The Lord is with me; I will not be afraid.
What can mere mortals do to me?
The Lord is with me; He is my helper.
I look in triumph on my enemies.
 It is better to take refuge in the Lord
than to trust in humans.
It is better to take refuge in the Lord
than to trust in princes." Psalm 118:6-9
2. We Forget the Source of Authority
Consider what ways you are believing or thinking that this person or people in your life have more power than God has given them. Every authority is established by God and only has so much power that is given and allowed by God's sovereign purposes. Jesus reminds Pilate of this truth when faced with his own death and physical harm.
"Do you refuse to speak to me?" Pilate said. "Don't you realize I have power either to free you or to crucify you?" Jesus answered, "You would have no power over me if it were not given to you from above. Therefore, the one who handed me over to you is guilty of a greater sin." John 19:10-11
God is the only all-powerful one. He alone possesses power and authority to do things that no one else can do like forgive sins, raise the dead, and make holy. So when you are tempted to have a large view of people power and a small view of God's power, remember Satan has limited power and authority against us to cause suffering Also, people and rulers have limited power and authority against us to harm us as well.
"The Lord said to Satan, "Very well, then, everything he has is in your power, but on the man himself do not lay a finger." Job 1:12
"I tell you, my friends, do not be afraid of those who kill the body and after that can do no more. But I will show you whom you should fear: Fear Him who, after your body has been killed, has authority to throw you into hell. Yes, I tell you, fear Him." Luke 12:4-5
3. We Fear Emotional Harm
Our fear of people can stem from strong desires for approval and acceptance. Sufferings such as physical heath or the loss of job threaten our thoughts, beliefs, and expectations for getting approval and acceptance.
What will my spouse think? Will my loved one leave me? Will they still welcome be back to work given my age and abilities? One of the deepest pains of human experience is rejection of a relationship or the emotional harm from people's words that we respect or care about.
The Psalmist writes about the emotional harm from the words of loved ones:
"For it is not an enemy who taunts me—
then I could bear it;
it is not an adversary who deals insolently with me—
then I could hide from him.
But it is you, a man, my equal,
my companion, my familiar friend.
We used to take sweet counsel together;
within God's house we walked in the throng." Psalm 55:12-14
Christ knows what it is like to be rejected and abandoned by his closest friends and loved ones (John 16:29-32). When we are afraid that loved ones, co-workers, bosses, or friends will reject us, insult us, disprove of us, or abandon us in days of trouble, remember that Christ loved us while we were sinners (Romans 5:6-8).
Cling to the truth that Christ was the only one who pursued and loved first even seeing our sins and weaknesses (1 John 4:8-10). We must believe these truths and trust our care to Jesus because a relationship with Jesus is inseparable, and his acceptance and approval is far better than any loved one. Don't give greater value to people's words and thought than God's words and thoughts.
"All flesh is grass,
and all its beauty is like the flower of the field.
The grass withers, the flower fades
when the breath of the Lord blows on it;
 surely the people are grass.
The grass withers, the flower fades,
   but the word of our God will stand forever." Isaiah 40:6-8
Reflection Questions:
Question: Who are the people you fear most in your life? What are you most afraid of losing because of them, then consider what do you value or desire from them? Example:
| | |
| --- | --- |
| Fear | Desire / Expectation |
| I fear being rejected by them. | I want their acceptance/love. |
| | |
Question: Which fear of people is most common in your life (Physical Harm, or the Words/Thoughts of People)? Which verses or truths from the bible were most encouraging for you? Why?
Question: What are some of the terrible consequences or effects that fearing people can have on our lives?