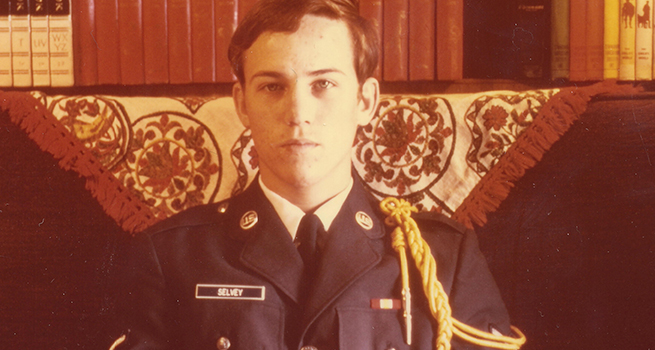 The following article by Stacy Clardie is the fourth in a series that shares our Pastors' testimonies of how the Lord led them to serve at Faith Church.
David Selvey, essentially, spent 10 years in preparation to be a missionary in Spain.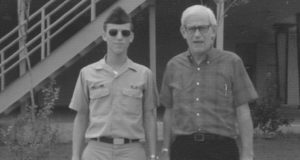 While serving in the Air Force out of high school, Selvey was sent near Madrid near the end of his first enlistment. It was there he connected with a missionary, rekindling a spark he'd felt as a 9-year-old kid — even before he was a believer — for that type of ministry.
It was there he helped plant a church in the late 1970s, seizing and cherishing the opportunity and experience to be involved in nearly every aspect of developing and growing it.
"That's really when God called me into ministry," Selvey said.
So he left the military and headed to Bible college and then seminary. And, ultimately, back to Spain in 1993 to fulfill his dream.
But there was a problem.
One that Selvey didn't even recognize at the time.
No one had truly prepared him to be a missionary, to witness to people cross-culturally.
"We were just sent," said Selvey, referencing himself, his wife Kathy and children. "And it didn't work out. It wasn't very pretty."
After about two years, Selvey returned to the States with his family falling apart. He wasn't leading well. They weren't handling problems well, weren't solving them Biblically.
So they went to Faith for counseling.
"Through that time, God began to teach us the principles of the Word," he said. "I would have a counselor talk to me about a passage, and I'd look at it and think, 'Why didn't I get this in seminary?' It was the practical aspect of applying the Scriptures to daily life, rather than just a general concept. It was very specific. We've grown as a result of that."
Another result: Selvey made what he called the toughest decision of his life, to resign as a missionary and stay in the States.
Ultimately, it's meant a boon for Faith, its mission outreach by establishing a mission agency, as well as Selvey and his family.
"I see how God has used all of that — my time in the military, my time helping to plant that church for the military there in the Madrid area, my education, the time and the challenges and the good times we had in that two years in Spain, coming back, having to resign for the sake of my family. God has used all of that to give me the tools that I need to do exactly what I'm doing now," Selvey said.
Since 2000, Selvey has been the chairman of the missions committee. In 2004, he helped form what is now Faith Global Missions of which he's now the executive director. Since 2008, he's been fulfilling the role of Faith's missions pastor.
Selvey encourages people to consider missions as a career, educates and trains potential missionaries, handles strategic planning for mission trips for Faith and its "G.O.E.R." ministry for short-term missions.
And with every conference, with every FCI class taught, with every individual session given, Selvey is able to relay not just theories on what to expect and handle but actual experiences.
"When I talk to a missionary that we're taking care of, when I talk to them about problems in the field, the difficulty, the challenges of what do I do first, it's not just that I read it in a book somewhere, so it's been very helpful," he said. "They're going to be caring for people's souls, they need to be well-prepared."
Faith Global Missions is unique in three areas, Selvey said.
It's a local church ministry, directed by Faith Church not by an independent, autonomous board.
It's a ministry to local churches. FGM doesn't accept missionary candidates on their own, only ones connected to a local church.
It also requires everyone at FGM to complete Biblical counseling training.
"We want them to understand how to solve problems Biblically. That's one of the highest reasons for missionary attrition is that people don't know how to solve problems Biblically," he said. "That's why we ended up leaving the mission field. We weren't solving problems Biblically. We didn't know how."
Though Selvey still goes — he travels about 50 days a year to minister either within the States or abroad — he's learned to have joy in staying, too.
"I sincerely believe it's a God-given desire to do this. I love doing what I do," he said. "I don't love everything about it. But I love what I do. I cannot think of anything else in the world that I'd rather do. I love serving the church. I love serving the Lord. I love ministering His Word to the people."
Selvey and wife Kathy have four children, Jeremiah, Amber, Michelle and Daniel.