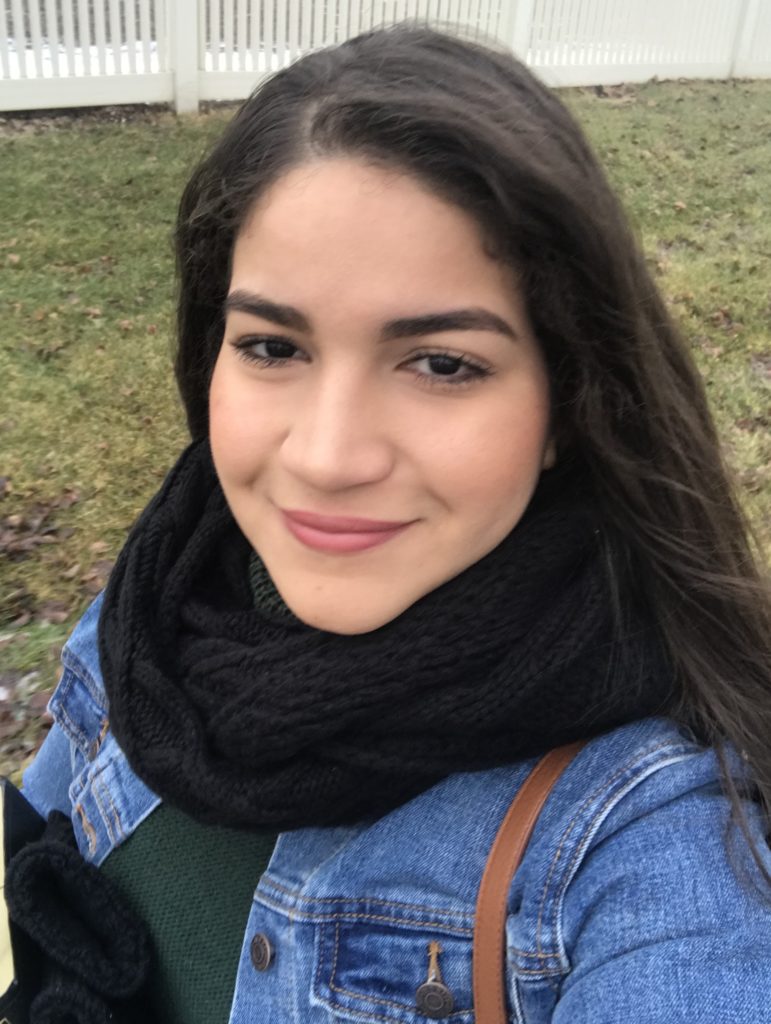 Chanelle is one of four interns to join our intern team in January. These four interns have been serving as junior interns but are just a few weeks away from stepping into a new role and different responsibilities as senior interns once our July intern group joins us. Take a moment and hear a little about Chanelle!
 My name is Chanelle Polanco, I am 26 years old and I'm from Dominican Republic. 
Back at home, I used to work in Social Networks, Public Relations and Corporate Communications. I have always been interested in arts, especially photography and music. 
 I grew up hearing about the gospel as I served in my hometown church for about 6 or 7 years, but later, I walked away from the Lord and rejected Him in so many ways. The pain of situations from my childhood and teen years that I had ignored and hidden in my heart for a long time began to flourish. 
What I didn't know was that this was just the beginning of a greater pain, because of the results that my sin would bring and what has already happened. By His mercy and love, He started to call my attention in a louder tone through pain, sickness and despair. He used the emotional and physical suffering to show me in a different way how sinful my heart and my life was and what was really important in life. Since that moment, I again asked His forgiveness and I decided to follow Him. 
He showed me how powerful He can be and the beauty of His character. His power to heal us, to free us, to clean us. The meaning that He gives to our life. There is not a day that I do not marvel to know that through Christ, I can present myself as clean before the Father.
He changed my pain to joy, softened my heart of stone, full of unforgiveness and bitterness. He gave me the peace that exceeds all understanding and above all, confidence in Him for remembering and seeing what He is able to do in me and others. He revealed Himself in my life as the God who is My Redeemer, Sufficient, and Prince of Peace.
Do not think that the storms, the pain and the desire to sin in some way no longer appear around here. They come, constantly, but I have the option, that is not always easy, of sheltering my heart and my life in the Immovable Rock, which as a result, shakes me, but it does not pull me out of the root (Habakkuk 3:17-19, Job 11:13-19).
How did you hear about the VOH internship? Why were you interested in coming to VOH to serve for a year?
I knew about VOH through my church and the Biblical Counseling Training Conference in Dominican Republic. I wanted to come because I want to serve people who desperately need Christ and have recognized their need. I want to show the grace that the Lord shows me every day and in my worst moments. I am sure that all that God allows in the lives of people is for Him to be glorified and to understand others who are going through a similar situation. 
When the Lord puts a very strong love in your heart for people you don't even know yet, you have to pay attention to that.
What are you excited to learn and grow in this year?
I want to learn more about counseling and have the biblical and emotional tools to help people in the midst of suffering, addiction or confusion. I desire to earn how to love them well. Also I am excited to have contact with women with passion and a strong relationship with Christ. If it is God's will, I would love to be a certified biblical counselor. I really want to see what the Lord will do this year.
How have you been encouraged or stretched thus far into your internship?
I have been motivated to see how even in different nations, we can be united by love towards the same Father. Also, for the atmosphere full of grace offered by the staff and interns, without leaving aside the hard work to honor the Lord with excellence. I have also been encouraged to see the growth and heart changes of the girls.
 I have been challenged every day to trust more and more in the Lord and always remind myself that He is in control. I have been stretched to be disciplined with my times of reading and my relationship with the Lord, and to grow daily in sacrificial love for others.
What is one of your favorite things to help with or supervise as an intern?
I love to sit-in on counseling and see the Word of the God working in the residents' lives as the days go by and also, see the love of Christ through counselors to the residents. The daily interaction with the girls in the middle of their situations. Serving by cooking for them brings me a lot of joy. That they can enjoy what they are eating, it is a joy.
We love the opportunity to train international interns and strengthen the church throughout the world! We are also grateful for Chanelle's ministry here and how we can witness her serving and growing during her internship.