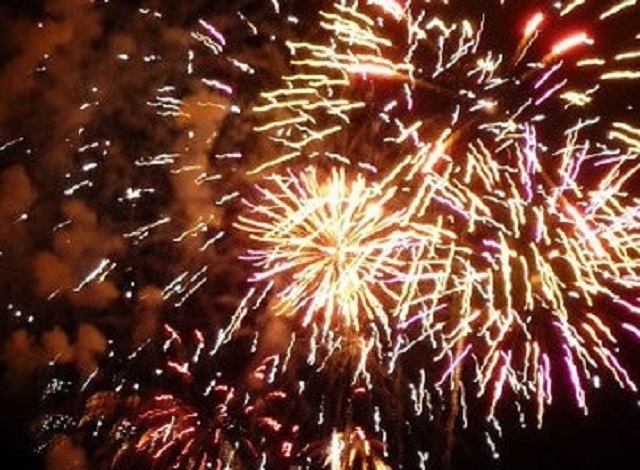 New Year's is a time of resolution, but it's also a time of reflection. We look ahead to the exciting, daunting, or mediocre opportunities on the horizon. We begin to prepare or recoil based on the perspective we have of what's up next. We either anticipate or dread the uncertainty. Conversely, we look back to the blessings, trials, or routines of the past. We take time to ponder or bury the thoughts we've had. We relish or relinquish the opportunities taken or missed. We reminisce or we forget. God asks us many times in Scripture to "remember." So what are we remembering? God also asks us in Scripture to "be thankful." So what are we grateful for?
At Vision of Hope, goals and gratitude are two of the primary attitudes we encourage in our staff, residents, and interns.
For goals, it is important to plan and be diligent. It is important to gather data and to make blueprints, so to speak. We learned this past year the important of planning through Pastor Viar's sermon series, "Planning to Grow." At the same time, we would recognize the repeated command in God's Word to "wait on the Lord." There are instances to step up, but there are other situations where we need to step back.
For gratitude, the VOH residents fill out thankfuls daily. The interns often initiate and participate in thankfuls before meals. The staff continually expresses there attitude of gratitude by sending emails to the interns, thanking them for their service. We take gratitude seriously! It's not just something we do to fill the time. We see it as obedience to God's command to "be thankful in all things" (1 Thess. 5). It teaches all of us practical expressions of humility, and helps us put off a selfish attitude for a grateful one!
Taking these two pillars of goals and gratitude, I asked several of our staff, interns, and residents to contribute a thankful from this last year, as well as a goal for this next year. Here's a sampling of their answers:
Old Year's Thankfuls:

"I'm thankful God brought me here [to Vision of Hope] through hard struggles."

"I'm thankful my church supported me and sacrificed for me to come here [to Vision of Hope]."

"I'm thankful for the WHOLE year…. and the adoption of my nephew!"

" I'm thankful for grace, immeasurable."

"I'm thankful for God humbling me enough to see the depth of my sin. I'm thankful that after He humbled me, He lifted me up to experience the joy of following Him. This year has been the lowest and highest of my life."

"I'm thankful a family member went to church for the first time in over 5 years."

"I'm thankful for the residents Vision of Hope could serve and minister to this year."

"I'm thankful for God's faithfulness to bring me to Vision of Hope after a year of crying out for help."

"I'm thankful for growing in God's Word."

'I'm overwhelmingly thankful for the fertile ground of Vision of Hope for my personal growth."

"I'm so thankful for the intern team I met here and am growing alongside."

New Year's Goals:

"I want to trust God more. I want to develop a better relationship with my family."

"I want to graduate VOH!"

"I hope to increase my proficiency in other languages, to prepare me for ministry in impoverished environments location."

"I want to know God more, and forget everything else."

"I want to make the most of every opportunity that comes my way. I want to be faithful to God because of His faithfulness to me."

"I want to get out of my old state of mind. I want to really apply the truth I've learned. I want to stay accountable to grow and change."

"I want to be intentional and consistent with memorizing scripture."

"I want to achieve licensure in my field of study."

"I want to start ACBC supervision hours and have the majority of them completed by the end of the year."

"I want to be well prepared to continue ministry back at my home church."

"I want to plan and sow a garden, physically and spiritually."
Do you have any thankfuls for this last year? Have you seen God work in miraculous, meticulous, or monotonous ways? Have you experienced God's presence, strength, or grace? Let Him know!
Do you have any goals for this next year? Have you planned any ways to grow in your relationships with God or others? Have you considered how to steward the different gifts God has given you? How can you continue to change to look more like Christ this year? Make it known!
"Let your eyes look straight ahead; fix your gaze directly before you. Give careful thought to the paths for your feet and be steadfast in all your ways."
-Proverbs 4:25-26