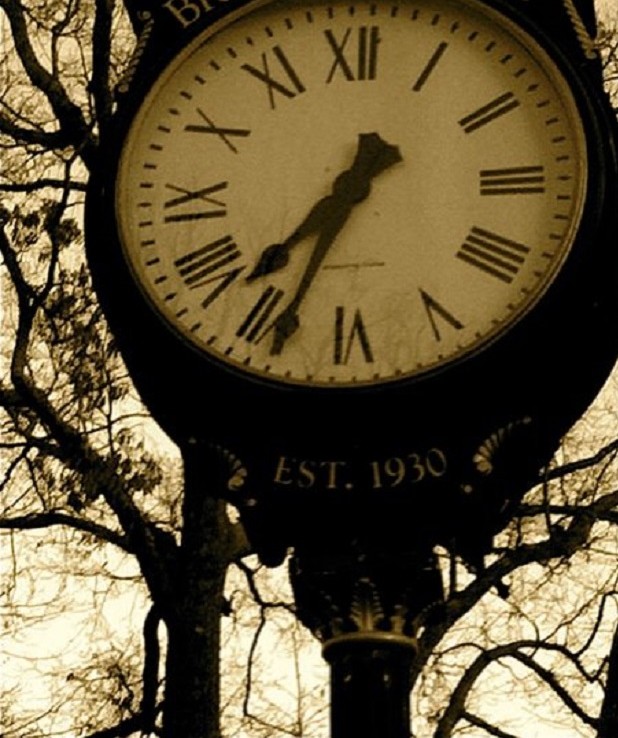 I love traditions, especially good ones! One of my favorite Faith Church traditions is Stewardship Month. Every November, our church family focuses on the biblical concept of stewardship-for the whole month! Our pastors preach on stewardship from the pulpit; our ABF (Adult Bible Fellowship) leaders teach us about stewardship and help us think through personal applications; each Sunday members from the church share testimonies on how they are growing in good stewardship in many diverse areas of life; and one Sunday morning we even have a ministry fair where dozens of different church and community ministries share how you could steward your time and abilities by volunteering with them to minister to others.
The proverbial cherry on top of all of this is the tradition of our Stewardship Celebration. On Sunday night, November 24th, the whole church is invited to come together to praise and thank God for the blessings He poured out on our body of believers over the last year. In addition, our pastors challenge us to commit to growing in stewardship of our time, talents and treasures over the coming year. This special celebration concludes with a time of great fellowship as we linger over tasty appetizers and delicious homemade desserts. If you haven't yet reserved your free ticket for this year's Stewardship Celebration, please re-read that last sentence and ask yourself why you are delaying!
Vision of Hope is blessed to be a part of a church that so faithfully teaches on stewardship. This is my 9th Stewardship Month at Faith, and like all good traditions, I believe I'm growing to love Stewardship Month more and more as each November rolls around. I'm so excited for our residents and interns who are experiencing their first Stewardship Month.
If, like many of our residents and interns, you have never celebrated Stewardship Month with the Faith family, let me define stewardship for you: God-given responsibility with accountability. This definition means that I am a steward of everything for which I have responsibility, and that responsibility is not something I inherently deserved or attained, but rather it is responsibility given to me by God. As I consider my responsibilities, I should be humbled that God chose to give me tasks and areas to oversee for His glory.
Additionally, this definition reminds each of us that with responsibility, comes accountability. At times I might be tempted to think I answer to no one, but that is decidedly untrue. One day, God will call me into account for how I fulfilled or ignored the responsibilities He entrusted to me. At Vision of Hope, we want residents and staff alike to understand and apply this concept of biblical stewardship on a daily basis. It's not just something to talk about in November, but rather something to live out twelve months of the year.
It might be easy for a resident to think: "I've checked myself into a residential treatment center. I'm just here to get help. I don't have responsibilities right now. Stewardship doesn't really apply to me," but that would be an unbiblical view. Each resident has many responsibilities in the VOH program, so stewardship is not something to gloss over.
Just thinking about a resident's average day, you can see the many things for which she is responsible. Consider how every resident is responsible to thoroughly complete her counseling homework. She is responsible to use her words to encourage and edify other residents. She is responsible to clean her room and keep it organized; to help with lawn care chores so our grass and shrubs stay beautiful and healthy; to shoulder laundry duties so the kitchen has clean towels; to memorize the weekly Bible verse; to learn and contribute in morning class time; to reach out to people at church to build relationships; to love her family well during weekend or holiday trips home; and to diligently use the time set aside each morning for workout. If you chatted with some of our residents, they could name for you many more responsibilities they receive on a weekly or even daily basis. Though these responsibilities could appear insignificant, when we remember that these are God-given responsibilities, we see that we can honor our Lord even in the seemingly small responsibilities of daily living.
Additionally, our ladies could clearly explain the intense accountability they receive as part of the VOH program. Volunteers, interns and staff all work together to hold each resident accountable for being a good steward of the opportunities and responsibilities God has given to her as a resident. We do not hold residents accountable merely because VOH runs smoother when laundry is folded, rooms are tidied, lawns are cut, and homework is completed. Rather, we desire to teach residents how to give a good account as stewards right now, so they can learn good stewardship of all of their responsibilities, big or "small," few or many.
Matthew 25:21 speaks on the master in the parable of the talents telling his responsible stewards, '"Well done, good and faithful servant. You have been faithful over a little; I will set you over much.'" One of the joys of working at VOH is teaching residents to be faithful in the "little" responsibilities they have today and then watching them grow as good and faithful stewards in all areas of life, for their good and God's glory.