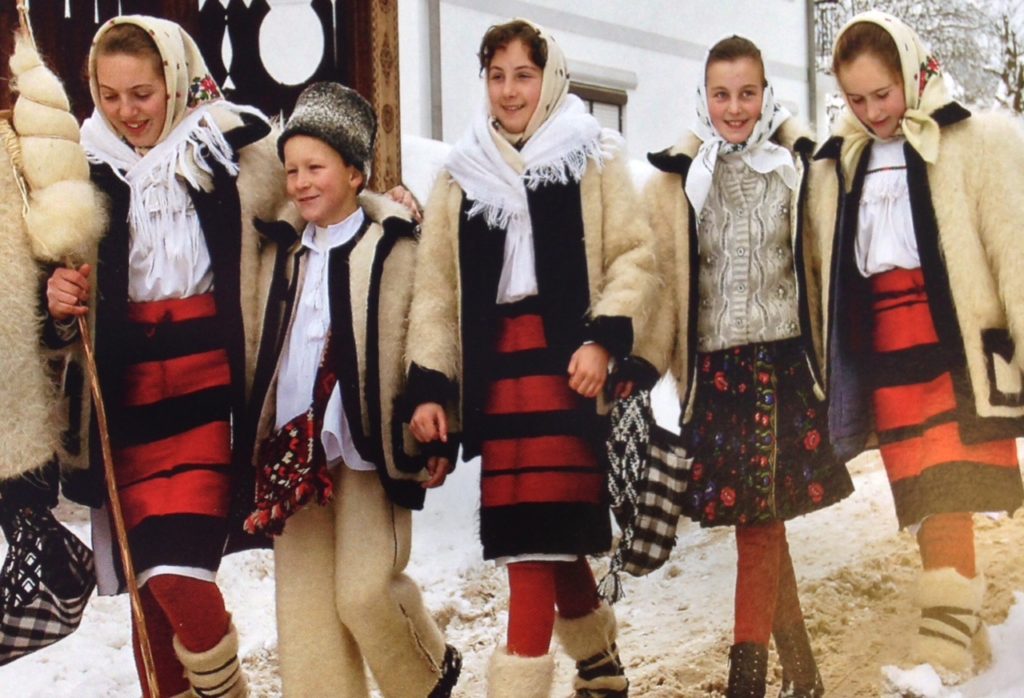 Have you ever been the minority? Have you even been in danger? Have you ever seen God work miraculously? Have you ever been out of your comfort zone? For the sake of Christ? If you can answer yes to any of these questions, you may have a small taste of what it means to be a missionary. For our very own Pastor Shaw, current director of Vision of Hope and member of our pastoral team here at Faith Church, global missions is central to his personal mission of glorifying God. Many of you who talk to Pastor Shaw have heard him share his mission statement, "to take over the world." Though most people think he's exaggerating, Pastor Shaw truly has a heart to see God's loving kingdom permeate the globe. Pastor Shaw loves seeing disciples made! One way Pastor Shaw recently enrolled in battle, so to speak, was by boarding a plane destined for Timişoara (tee-mee-shwah-rah), Romania.
The flight consisted of 3 journey legs, totaling 14 hours of flight time. "The longest leg of the flight was over 10 hours long," Pastor Shaw remembers. Once he and his wife, Mary, arrived at the airport in Timişoara; they were met by their hosts and transported by car to the home they would be staying at for the next 4 days.
But why Romania, of all places? For Pastor Shaw, the motivation for traveling to Romania comes from the encouragement of what's already happening there: disciple-making through biblical counseling. In Florence, KY, Pastor Shaw's home state, there is a church called Grace Fellowship. At the church, there is an excellent training program for nationals of Romania to learn principles of biblical counseling to apply in their home churches. Pastor Shaw describes the encouraging demeanor of the students who participate in this program as "hard-working, receptive to biblical truth, and eager to serve their communities." With this training, national Romanians are applying biblical counseling truths in their own communities and churches!  In traveling to Romania, Pastor Shaw hoped to offer his help in training disciples and nurturing what's already going on for God's kingdom in Romania.
Now that Pastor Shaw was IN Romania, and we know WHY he wanted to go…. just WHAT was he doing there?
During this trip, I taught 9 hours of curriculum on "team biblical counseling" and "how to set up a biblical counseling ministry in your local church." It was a Friday-Saturday training. I then preached at a church on Sunday before leaving that afternoon. On the previous trip I took in January, I taught about "the heart of addiction" in a 9 hour training module to these same students, preached in 2 churches (1 had over 800 members there), and was on a radio program in the European Union. I also visited the leader of the Butterfly Center, a proposed facility to be built to house trafficked women to disciple them. I would love to see this ministry become like a Vision of Hope (non-affiliated) for young women in Europe. This latest trip in November, was great because we taught them how to operate a biblical counseling ministry in their local churches to serve families, couples, and individuals.
Clearly, there is rich soil to be tilled in Romania! God's word is actively growing there, and interest is piqued. While Romania has a nationally-approved religion that differs from Biblical Christianity, the persons Pastor Shaw worked with were very open to biblical counseling and want to offer it to their communities.
With God's kingdom spreading fervently throughout the globe, how can you get involved from your small corner of America (or wherever you happen to be viewing this blog)? How can you interact with this story? What can you do to help, pray, or give? Pray for workers in the harvest (Luke 10) that Americans would be willing to go and serve if/when we help Romania to begin a ministry to trafficked women. Pray for funding to be able to train the leaders in other trips to come. Pray that funding and resources will come to Romania to start a ministry there similar to VOH.
"In days ahead, we hope that Grace Fellowship will work with Faith Global Missions and other like-minded agencies to bring real hope and practical help from the Word of God to Europe, including Romania."
After these things the Lord appointed seventy others also,and sent them two by two before His face into every city and place where He Himself was about to go. Then He said to them, "The harvest truly is great, but the laborers are few; therefore pray the Lord of the harvest to send out laborers into His harvest.  Go your way; behold, I send you out as lambs among wolves." -Luke 10:1-3