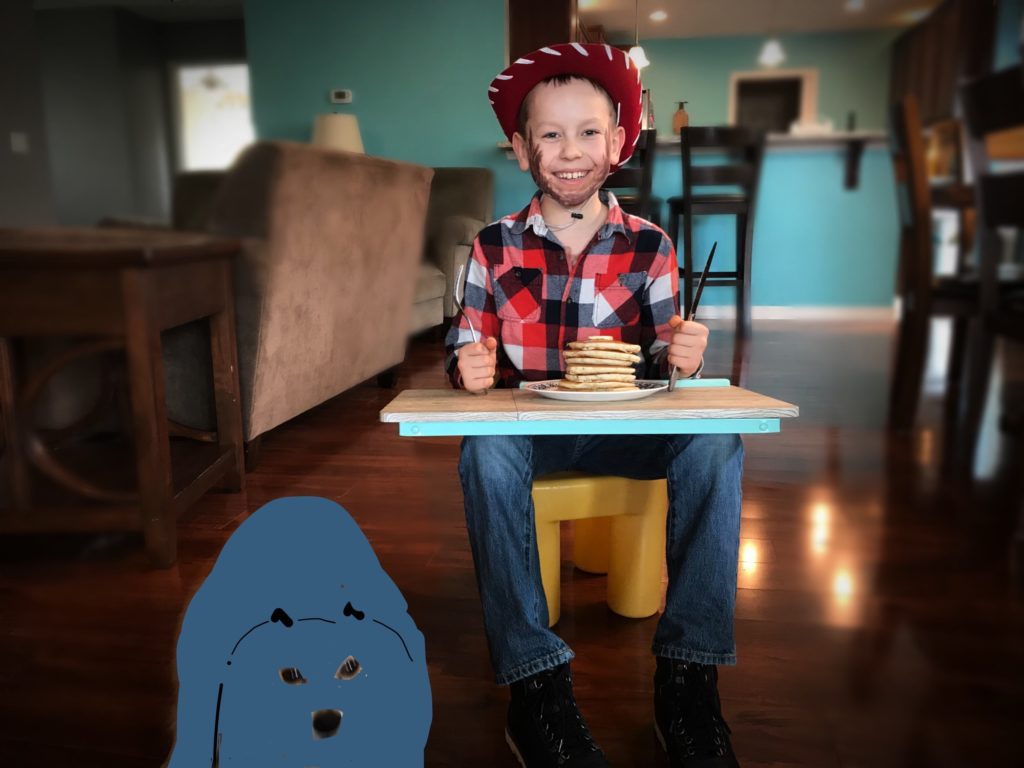 Third grade kicked off our Tall Tale Unit this week! Students were introduced to the larger than life character Paul Bunyan through a virtual field trip to Lake Bemidji, Minnesota. Mrs. Fox showed them the statue of Paul and Babe and took a quick tour down by the lake, which, legend has it, was formed by Paul Bunyan's right foot as he cleared the Northwoods. We have had to modify this unit due to distance learning, but it's been so fun to see entire families getting involved in the learning!
Throughout the week, Mrs. Merkel and Mrs. Fox have read different versions of Paul Bunyan's life while the students investigated him on Get Epic, an online library. Students were then challenged to create various Paul Bunyan themed projects. Some families enjoyed making flapjacks and yule logs. Others created beards and hats to look like this hardy lumberjack, while others dressed their siblings or pets up like Babe the Blue Ox.
Students were challenged to practice their logging skills by sawing different foods, picking up timber, and creating art. The lumberjack students enjoyed a virtual field trip to the mobile sharpening shop of Jamie Johnson, one of our third-grade parents, where they observed how Paul may have gotten his ax sharpened.
By the end of this larger than life week they had incorporated skills including: measurement, map usage, comparing and contrasting, letter writing, reading comprehension, cooking, and fact and fiction skills. After finishing our travels around the Northwoods, we will continue to head south and west to investigate other tall tale heroes such as Pecos Bill, Johnny Appleseed, Mike Fink, and Sally Ann Thunderann Whirlwind Crockett.