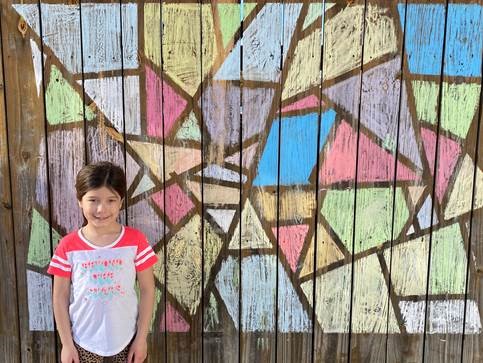 Kindergarten is doing a great job with their new schedules as they navigate learning from home. Students have been working diligently through their eLearning packets. The work done at home puts an emphasis on phonics, math, and handwriting, and students have found fun ways to practice these foundational skills at home.
We enjoy seeing pictures sent in by students of them reading out of their little reader books, writing words with chalk on the driveway, practicing Math outside, and even the last tooth they lost. It has been a blessing to us as teachers to see pictures of our students learning from home.
Some phonics lessons have been supplemented with video applications. Mrs. McQueen has been using Zoom to teach and make special sound videos for her students. Mr. Herron has been using Explain Everything to make videos to teach new special sounds. We have enjoyed making videos for our students to help review and teach concepts from our phonics curriculum. Mr. Herron has even recorded a magic trick for his students.
Both teachers meet virtually every week with their class. We read a story during this time, but it's also special time to greet each student and find out what they have been up to during the week. It's a necessary time for us as teachers to get much needed interaction with our students. Recently, Mr. Herron got to meet each student's favorite stuffed animal and even met a real baby duck!