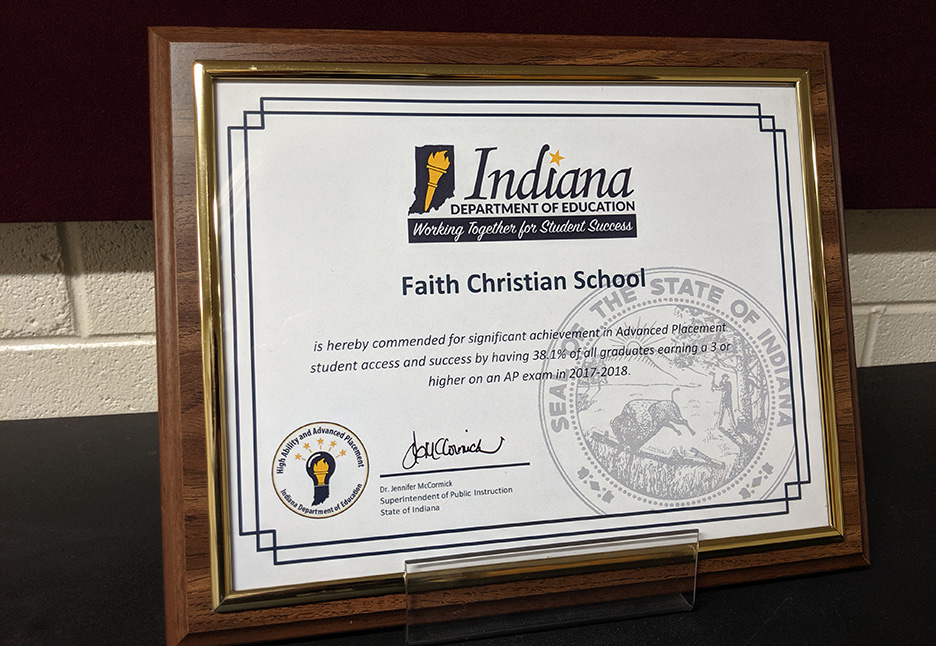 FCS was recognized this spring as one of two schools in Tippecanoe county where more than 25% of graduating seniors passed an AP Exam to earn college credit. In this post, senior Gianna Buono explains how one AP class at Faith is impacting her.
My experiences at Faith Christian School have prepared me for life outside of school in many transformative ways. The advanced curriculum that Faith offers challenges me academically and spiritually, so I will be prepared for the scholarly atmosphere at the university level as well as being able to defend my beliefs. Faith offers a variety of intellectually challenging classes, including AP Language.
AP Language has already grown the way I approach problems, analyze situations, and think through assignments. The class has been encouraging to me as Ms. Engle teaches with such enthusiasm and clear passion even though her classroom is still under construction. The unique way of looking at works of nonfiction gives insight on better ways I can be studying God's Word. God is a creative and masterful author and this class has helped me understand that there can be more behind a text than meets the eye.
It is clear to me that my school works hard to teach, equip, and love each of their students as we pursue Jesus and His creation through academics.
Gianna Buono, Class of 2020