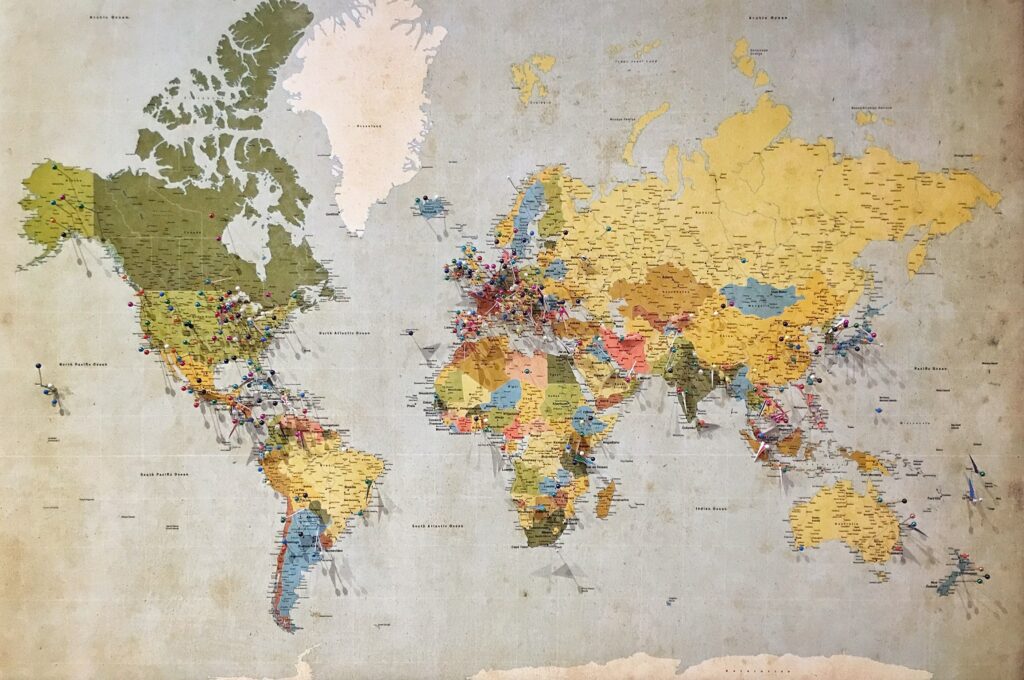 I have the privilege to serve missionaries and with our biblical counseling ministry. Several of our global partners in the gospel are focusing on biblical counseling because the Holy Spirit uses the personal ministry of the Word in the accomplishment of Christ's mission to build his church and make disciples (Matt 28:18–20). For those considering whether to start a biblical counseling ministry or to pursue additional biblical counseling training, I encourage you to consider three reasons biblical counseling is important for the great commission.
Preparing Missionaries for the Mission Field
We often say in the biblical counseling movement that the best counselor is a good counselee. In other words, as we counsel our own hearts, we are better equipped to minister to others (Proverbs 4:23; Galatians 6:1). Missionaries preparing to minister to those suffering in their sins and trials of various kinds are wise to grow in ministering the word in their native context, language, and culture before going to a new culture or context. Sometimes more attention is given to language school or other ministry skills above the disciplines of personal prayer and ministry of the word for the missionary.
Those preparing to be sent out for the sake of the Name, ought to be well supported in a manner that pleases God (3 John 1:6–8). Local churches should provide support not just through financial support or language training but also foster the growth of spiritually mature missionaries who are being sent to the harvest field (Eph 4:11–15; Matt 9:37–38; Acts 13:3). To accomplish the goal of sending mature disciples to the mission field, the proclamation of Christ through biblical counseling is one means that God purposes for presenting every man complete in Christ so that the missionaries being sent out are mature and well equipped (Col 1:28–29).
Has your missionary been well trained to fight temptation in their own life? Are they competent to counsel and disciple others on issues that they are likely to encounter on the mission field because the sins of man are common (1 Cor 10:13; 1 Tim 5:14; Rom 15:14)? Specifically consider how marriage and raising children are two common areas for missionary attrition, and how biblical counseling is uniquely fitted and beneficial for addressing these areas.
 Improving Missionary Care
Biblical counseling is not only beneficial in preparing mature missionaries to be sent to the mission field, but it also important for the ongoing care of these missionaries. As a positive example, Paul's letters to Timothy illustrate the importance of continued counsel and encouragement for those sent out to serve Christ to persevere. Negatively, the example of Demas warns us that not all who are sent as co-workers of the gospel continue as co-workers (Phi 1:24; Col 4:14; 2 Tim 4:10). Some of the most common causes for missionaries returning from the field are related to personal sin issues, marital issues, and challenges raising children. If your church can provide counseling for your missionaries, you will be able to deepen your relationships with your missionaries, know how better to pray for them on the mission field with the specific temptations that they face, and ensure the quality of care that they are receiving. Therefore, you will not be in the position that the church must outsource to another group outside the local church like a mission agency. You will be more equipped to oversee their spiritual nourishment.
 Strengthening and Maturing Local Churches
Biblical counseling training also is a great way that local churches can be strengthened and matured. When Paul calls together the elders of the church of Ephesus, he reminds them how he "did not shrink from declaring to you anything that was profitable, and teaching you publicly and from house to house" (Act 20:20). Biblical counseling training is something that elders can teach publicly in the church to equip and train the church in specific areas for personal sanctification. Also, counseling can occur more privately from house to house. This ministry of word is vital for maturing believers in Christ. Often in the great commission, the emphasis is on evangelism, but we do well to remember the importance of work that seeks to strengthen believers in their faith. Paul went back to visit the believers of the churches where the gospel was preached to "see how they are doing" and traveled to strengthen them (Acts 15:36, 41). Biblical counseling is one means to accomplish the great commission by strengthening missionaries and local churches to teach believers to obey the Word of God and apply the sufficient Word to every area of life (2 Tim 3:16–17).
---
Photo by Andrew Stutesman on Unsplash