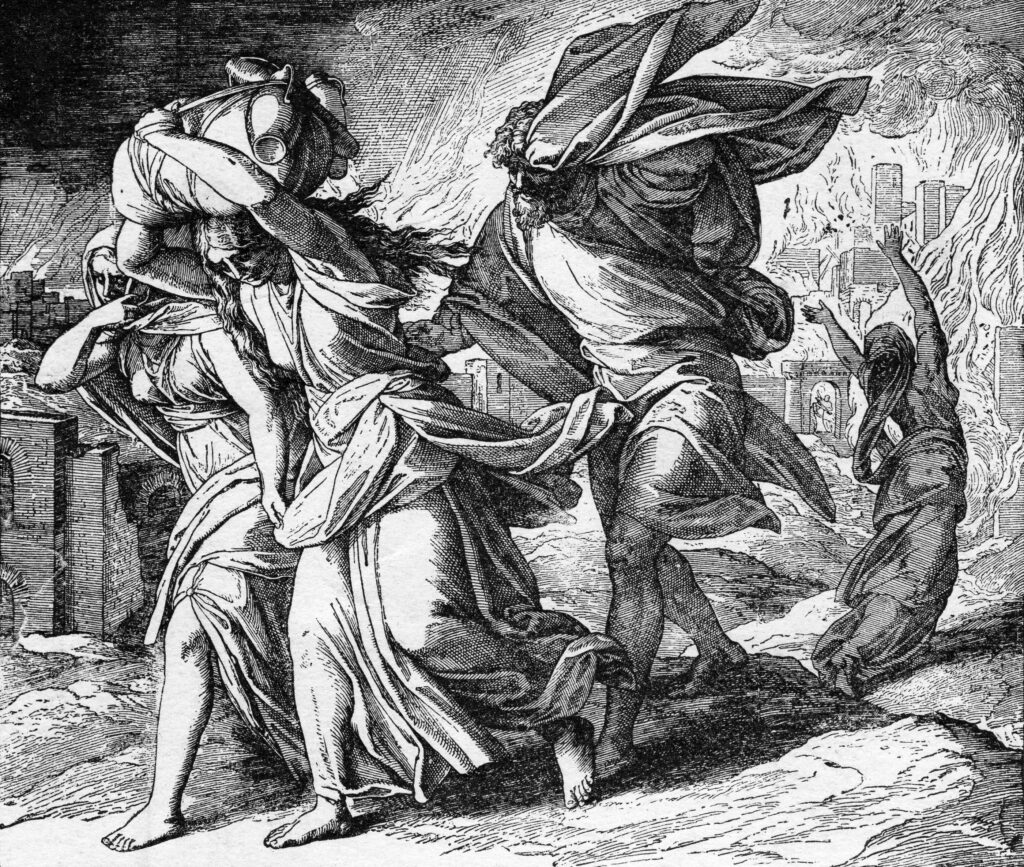 Of all the commands that are given to us in the scriptures, none is probably more frequently forgotten than the call to remember Lot's wife. While we are able to explore the context of Luke 17 in this blog, I want to draw our attention, using J.C. Ryle's comments from his excellent book Holiness, on what can be gained by remembering Lot's wife. He gives us three things that we can take from remembering her.
Religion will not save
One of the key points that we can see from Lot's wife is that she had a lot of religion in her life. As Ryle puts it, "Lot's wife was a favored woman." He points out that the promises of God and knowledge of Him was confined to only a few families at this point in redemptive history. He goes on to remind us, "She had a godly man for her husband; she had Abraham, the father of the faithful, for her uncle by marriage…Religion with them was no mere formal business; it was the ruling principle of their lives and the mainspring of their actions." And yet, as we know, being around religious people and around religious institutions for a good part of her life was not enough.
How true can that be for us today! How often do we hope that if our children just grow up going to church, have Christian friends, attend youth group, and so on that some how this will be good enough? Because Lot's wife did not seize upon the blessings for her own life, they did not save. Let us all be aware that just being around Christians and in the church is never enough. Let us examine our own hearts and help those around us not simply setting for religious activity and proximity.
Action Betrays Ones Hearts
The scriptures, as Ryle notes, say very little about what happened. "But his wife, from behind him, looked back, and she became a pillar of salt." (Genesis 19:26). Some may think that this was too quick and too harsh of a punishment (even though the angel of the Lord had warned that they must not look back (Gen. 19:17). The reason that she looked back was because her heart was there. As Ryle puts it, "Her heart was in Sodom, though her body was outside. She had left her affections behind when she fled from her home. Her eye turned to the place where her treasure was."
We see this dynamic alive in our own hearts today. It is from our heart that flows all action (Luke 7:43-45) And sadly, how often do we turn our hearts toward the things of this world and long for the things that we should hate. When God brings about punishment, it is a just punishment.  James tells us, "Friendship with the world is hostility toward God." (James 4:4) Let us look to our actions and not make excuses for what we do. Rather, let us see that our sin reveals our love of someone other than Christ, and let us seek His forgiveness.
Judgment on Sin is Real
None of us like to entertain thoughts that God will punish sin. Yet, Lot's wife is an example (along with many others) of how sin is not only handled by a holy God, but sometimes it is handled quickly. Ryle again, says it so well, "The very same gospel which is launched into the earth with the blessed tidings, 'He that believes and is baptized shall be saved,' proclaims in the same breath, 'He that believes not shall be condemned.' (Mark 16:16)."  Let us use the example of Lot's wife to see how serious God takes sin (and the context of Luke 17 on the immediacy of Christ's return) to not allow sin to fester. All sin must be dealt with, either for the believer at the cross or for the unbeliever in Hell.