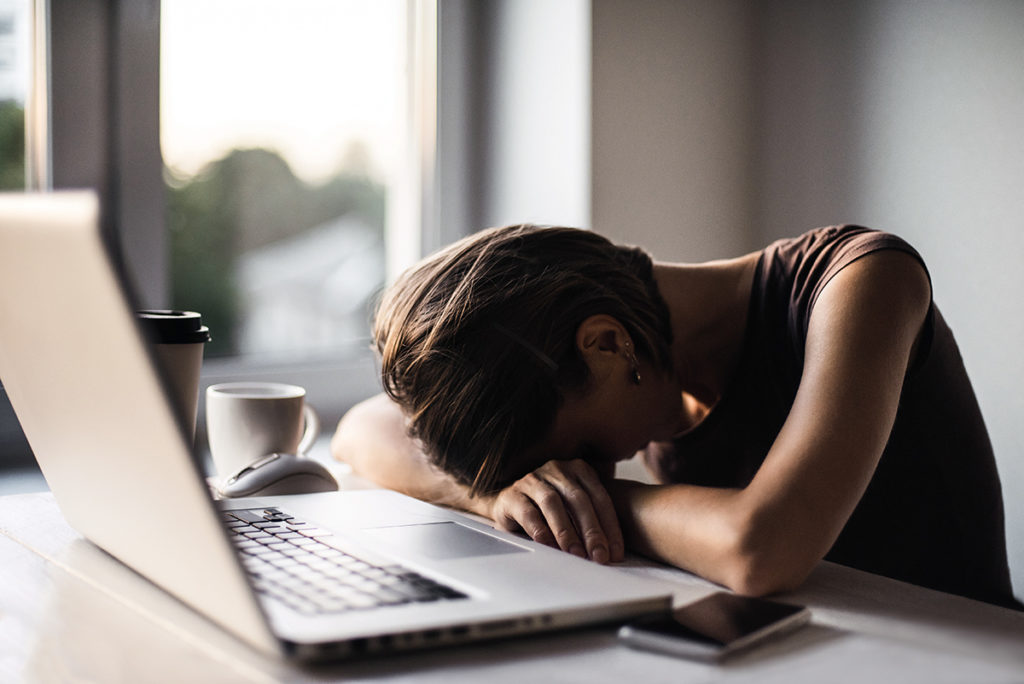 In many ways, the COVID-19 quarantine is fueling a second epidemic; the epidemic of loneliness. 
As the pandemic drags on, an increasing number of people find themselves coping with loneliness. While some discount the sensation of being lonely, the overall effect of chronic loneliness directly impacts our society's health and productivity.  
Recently, Cigna, a health service company, released results from a national survey exploring the impact of loneliness in the US.1 Highlights reveal: 
Nearly half of Americans report sometimes or always feeling alone.

 

One in four Americans rarely or never feel as though there are people who really understand them.

Only half of Americans have daily meaningful in-person social interactions, such as having an extended conversation with a friend or spending quality time with family.

Young adults claim to be the loneliest generation and in worse health than older generations.

 

Heavy users of social media are as lonely as those who never use social media.
Research by the NIH-NIA2 has linked social isolation and loneliness to higher risks for a variety of physical and mental conditions: high blood pressure, heart disease, obesity, a weakened immune system, anxiety, depression, cognitive decline, Alzheimer's disease, and even death. 
While the causes of loneliness are as diverse as the people impacted, the personal distancing and at-home quarantining are shedding light on a problem that is counter to the positive perception of a communication-rich society. 
How can a society with a bounty of affordable communication tools be facing this debilitating epidemic of loneliness? 
Could quarantine be exposing how distant many of us are from the very God who created us? 
There are plenty of articles offering solutions to loneliness. They provide useful advice about activities and personal health. But before you resort to Google, ask yourself: What does God's Word have to say about loneliness and how to overcome it? 
In writing about loneliness, Dr. Bob Smith, identified the following biblical solutions for loneliness3: 
Work on your personal relationship with the Lord.
In James 4:8 the reader is told to "Draw near to God and He will draw near to you. Cleanse your hands, you sinners; and purify your hearts, you double-minded." Consider studying passages about God's character. Learn how His control of the situations you are facing can help you to become more Christ-like. While you may feel alone, God is never far from you.
Consider aloneness from God's perspective.
Romans 8:28 tells us that "…God causes all things to work together for good to those who love God, to those who are called according to His purpose." God intends to use your aloneness as a benefit, not a problem.
See the responsibilities you currently have as given to you by God.
Paul in 2 Corinthians 5:9 notes:"Therefore we also have as our ambition, whether at home or absent, to be pleasing to Him." We have a purpose in life: to be pleasing to God. During this time, work to be God's kind of spouse, parent, and friend.
Stay involved in your local church, even if it's from an electronic distance.
In Hebrews 10:25, we are admonished to "not forsakeour own assembling together, as is the habit of some, but encouraging one another; and all the more as you see the day drawing near." Focus on giving to relationships, not on receiving. Godly companionship is a wonderful restorative for loneliness.
Remember that Jesus was often alone. Yet, He grew from these times.
In Ephesians 5:2, Paul reminds us how much Jesus loved each of us: "and walk in love, just as Christ also loved us and gave Himself up for us, an offering and a sacrifice to God as a fragrant aroma." Even when He was dying, His focus was on ministering to those around Him.
Get busy serving others!
Each of us has daily responsibilities. Change your perspective and look at those duties as service to those around you. And in doing so, give God the glory when people notice:"just as the Son of Man did not come to be served, but to serve, and to give His life a ransom for many" (Matthew 20:28). Do small favors for people or random acts of kindness. "Those kinds of things are really powerful and help to improve your connection," says Dr. Amy Sullivan of the Cleveland Clinic. Also, as you give to others, it takes your mind off yourself.

 
One of the most beneficial actions you can take is to stop focusing on your emotions and sense of loneliness. Instead, focus on accomplishing acts of kindness to those around you. Don't worry if what you do is not immediately praised or appreciated. Instead, stay fixed on being an encourager. It can change your entire outlook on life. 
Theologian, C.S. Lewis had this to say about overcoming the feeling of loneliness: 
Look for yourself, and you will find in the long run only hatred, loneliness, despair, rage, ruin, and decay. But look for Christ and you will find Him, and with Him everything else thrown in.
God cannot give us a happiness and peace apart from Himself, because it is not there. There is no such thing.
I pray that you may use this time of quarantine to develop a new and fresh outlook on your life. One that is an encouragement to those around you, as together, we strive to become more like our blessed Savior. 
---
1Research Puts Spotlight on the Impact of Loneliness in the U.S. and Potential Root Causes, 2018 
2Health effects of social isolation, loneliness; NIH-NIA. April 23, 2019 
3Excerpted from Life After Divorce, by Robert D. Smith, M.D.