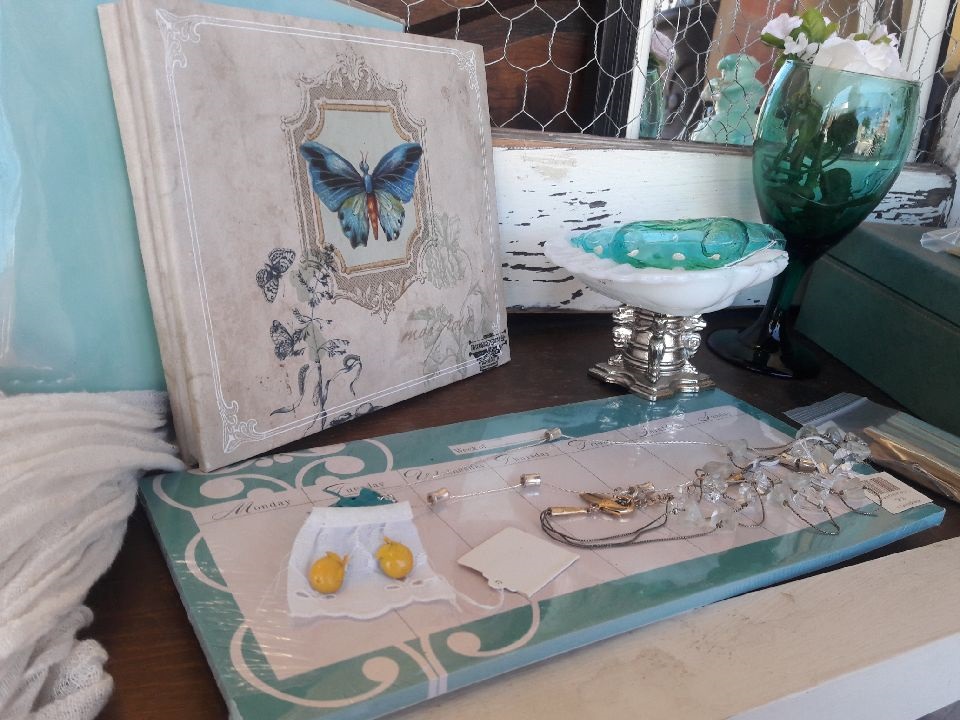 Vision of Hope has been operating Reclaimed Hope for a couple years now. Reclaimed Hope, a "nifty, thrifty shop," sells thrift items that have been donated to Vision of Hope as well as items that have been handcrafted and upcycled by our residents.  Some of these craft items include handmade jewelry that incorporate beads made out of magazine pages, beautifully detailed coasters also upcycled from magazines and artwork drawn or painted by residents. We currently rent a small storefront in Brookston, and this has been a wonderful location for us as we first started this venture. We are now only weeks away from moving into a much larger location in Lafayette. We are so excited for Reclaimed Hope to expand and are busy preparing for this move.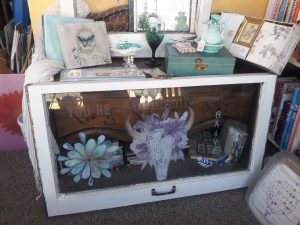 As we prepare for our bigger store and more central location, we have a wish list of items that we will use to prepare for the move. Residents will use any crafting item to create or upcycle items to sell in our new store location. We are looking for used as well as new items, so as you're cleaning out a closet this summer, think of us!
Reclaimed Hope Wish List
Gift Bags
Beads, Charms, Jewelry Supplies
Elmer's Glue, Mod Podge, Glue Gun Sticks
Candles (that have not been burned)
Jewelry – Necklaces, Earrings, Bracelets, Etc.
Gift Cards for Hobby Lobby / Michael's/ Joann Fabric
Our vision for Reclaimed Hope is multifaceted. We love providing residents with hands-on learning experience by working on items for the shop. They learn jewelry making skills, painting and refinishing skills, and other crafting skills. They are also called to grow in patience, perseverance and attention to detail as they learn and develop these skills. They also grow in customer service as they have opportunities to volunteer at the store and welcome customers. These and other job skills serve them help prepare them to transition into working for employment in phase 2.
In addition to providing learning opportunities for our residents, Reclaimed Hope naturally gives us the opportunity to inform the community about Vision of Hope. As customers drop by our store to shop and look for deals, we share with them about the ministry of Vision of Hope. As we look forward to moving Reclaimed Hope into a storefront at the Northend Community Center, we are so excited for greater opportunities to spread the word about VOH. We want everyone in Lafayette to know about our ministry so that if they or a loved-one could benefit from our ministry, they know where to find us!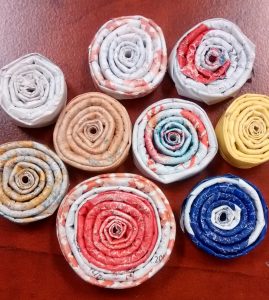 Another facet of our vision for Reclaimed Hope includes financial support. As our store continues to grow, the store revenue can grow in meeting some of the financial needs of our ministry. VOH is a non-profit organization and relies on generous donors and yearly fundraisers to support the ministry. The Lord continues to graciously provide for us through these means, but as good stewards, we look for ways for our ministry to be increasingly self-supporting. We look forward to the day when the proceeds from Reclaimed Hope can offer substantial contribution to VOH's financial needs.
You may drop any items off at Vision of Hope. Call us at 765-447-5900 if you have any questions. Also, please plan to visit us when we open up at the Northend Community Center, hopefully sometime in September!