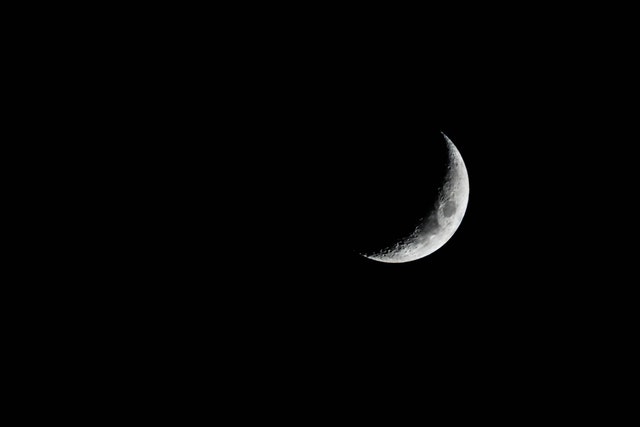 Heather Starkweather counsels at VOH in addition to serving as our clinical director and social worker.  She has written some reflections on different Scripture passages, so today I'm sharing her reflections on the Psalm 77. I would encourage you to read this entire Psalm, though I've only included a few verses from it below.
 My voice rises to God, and I will cry aloud; My voice rises to God, and He will hear me. 2 In the day of my trouble I sought the Lord; In the night my hand was stretched out without weariness; My soul refused to be comforted. 3 When I remember God, then I am disturbed; When I sigh, then my spirit grows faint. Selah. 4 You have held my eyelids open; I am so troubled that I cannot speak.

Will the Lord reject forever? And will He never be favorable again? 8 Has His lovingkindness ceased forever? Has His promise come to an end forever? 9 Has God forgotten to be gracious, Or has He in anger withdrawn His compassion?

Psalm 77:1-4, 7-9
 I have been working with girls who have extremely horrifying nightmares of past abuse.  Some ladies will try to force themselves to wake up all night long to escape the nightmares.  Others will wake in a state of trauma reliving the event as if it is actually happening right then.  Some will try to force themselves to stay awake so they don't have to relive the terror.  I have been reading the Psalms this week and one that really caught my attention was Psalm 77.  It refers to crying out to God for help when in distress "at night".  It also says "you kept my eyes from closing"(NIV).  In verses 7-9 the Psalmist seems to wonder if God has broken His promise to show favor, love and to be merciful.  I imagine this to be thinking very similar to the ladies I am working with.
I shall remember the deeds of the Lord; Surely I will remember Your wonders of old. 12 I will meditate on all Your work And muse on Your deeds. 13 Your way, O God, is holy; What god is great like our God?

Psalm 77:11-13
Then we see a shift in verses 10-20 he starts to remember "the deeds of the Lord".  He begins to "meditate on … His mighty deeds".  He continually reminds himself over and over of truth about Who God really is.  This Psalm is full of hope for those who suffer from nightmares.  It is hopeful because they are not alone in their trauma.  Others have experienced the evil of the wicked.  Many other Psalms are full of examples, including Psalms 35, 56, 57, and 58.  It is also hopeful because they can cry out to God the way the Psalmist does.  What a blessing that God's Word has help for those who suffer the terror of the night.
As you and I sleep safely tonight would you join me in prayer for these ladies?  Would you pray that if it is God's will, He would prevent the nightmares?  If that is not His will, would you pray that He gives them grace that is sufficient for their need?  Would you pray that they would cry out to God, draw near to Him, and find refuge under the shadow of His wings (Ps 36:7)?