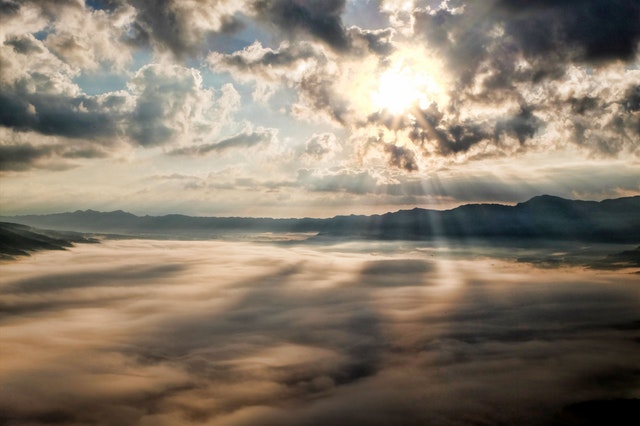 Heather Starkweather serves at VOH as our clinical director, social worker and as one of our counselors.  She has written some reflections on different Scripture passages, so today I'm sharing her reflections on the first chapter of Ephesians. I would encourage you to study this entire chapter, though I've only included excerpts from it below, and consider how to live to the praise of the glory of His grace!
Blessed be the God and Father of our Lord Jesus Christ, who has blessed us with every spiritual blessing in the heavenly places in Christ, 4 just as He chose us in Him before the foundation of the world, that we would be holy and blameless before Him. In love 5 He predestined us to adoption as sons through Jesus Christ to Himself, according to the kind intention of His will, 6 to the praise of the glory of His grace, which He freely bestowed on us in the Beloved.

In Him 11also we have obtained an inheritance, having been predestined according to His purpose who works all things after the counsel of His will, 12 to the end that we who were the first to hope in Christ would be to the praise of His glory. 13 In Him, you also, after listening to the message of truth, the gospel of your salvation—having also believed, you were sealed in Him with the Holy Spirit of promise, 14 who is given as a pledge of our inheritance, with a view to the redemption of God's own possession, to the praise of His glory.     Ephesians 1:3-6, 11-13
Chapter 1 of Ephesians provides believers with a marvelous truth about a great mystery.  Paul begins his letter with the unbelievable fact that God chooses us to be adopted as His children!  Why would God do that?  Scripture is clear He did it so mankind can praise His glorious grace.  The intriguing mystery of God is that he is able to show how amazing He is by choosing those who are so completely wretched, to transform us through Christ.  That is undeniably the praise of His glorious grace.  That rich grace is lavished on us with all wisdom and understanding.  Grace LAVISHED on us.  Not begrudgingly transferred to us.  No, rich grace lavished on the undeserving by God.
Verse 11 begins explaining the assurance of that grace.  It is so completely comforting to be assured that this grace so richly lavished on us has staying power.  We don't have directions spelled out in order to maintain grace.  No, we are assured that the plan of this glorious grace was permanent, "a deposit guaranteeing our inheritance".  Why?  Again we see the phrase, "to the praise of His glory".  Everything God does is for His glory.  The lavish grace that He pours on us, through Christ and the assurance of that grace brings God glory.