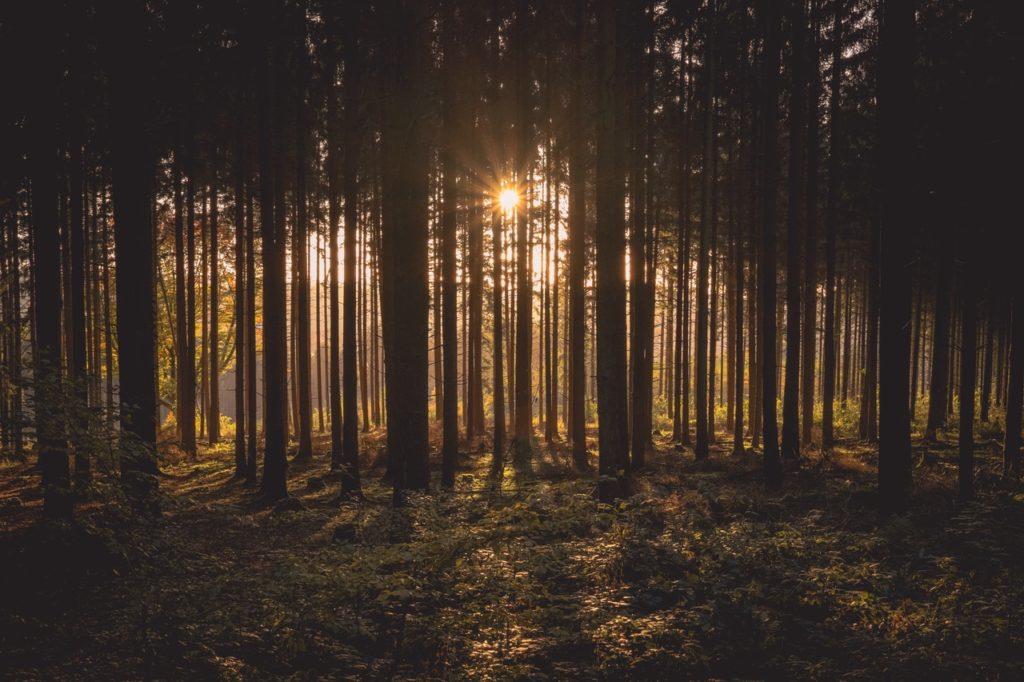 In morning class, I asked our group of phase 1 residents how they define what is "good." We are currently reading Trusting God by Jerry Bridges as part of our morning class curriculum.  Bridges had just made the point that God, in His sovereignty and wisdom, brings good out of suffering and adversity. Romans 8:28 is a well-known verse that teaches this truth: "And we know that God causes all things to work together for good to those who love God, to those who are called according to His purpose." To properly understand Bridges' point and this verse, we have to define what is good.
I asked the group how we tend to define the word. In our discussion, one resident shared that she thinks of "good" as happily-ever-after and fairy tale endings. Disney, we agreed, unabashedly promotes this version of good, and we eat it up. Another lady shared that she thinks of good as justice. The group then chimed in that we like justice too, but even in that, we define "good" as justice according to our timetable and our perspective of what is just. A different resident talked about how she thinks that what is good is what she wants and what she thinks would make her happy. But she admitted that what she thinks will make her happy does not then live up to her expectations. If we have the wrong definition of "good," then we will be frustrated at God's sovereign workings because they will not line up to our mistaken expectations. If we are just living for the nice, neat Disney ending to our suffering (and all within 90 minutes or so), we will desperately struggle to trust God, wait patiently or see any good in our pain.
We built on our discussion by looking at Romans 12:10, "…He disciplines us for our good, so that we may share His holiness." God's definition of "good" is starkly different from the definitions we brainstormed.  He says what is good and best for us is to "share His holiness." Romans 8:29, by elaborating on the point of verse 28, also helps us with a biblical definition: "For those whom He foreknew, He also predestined to become conformed to the image of His Son, so that He would be the firstborn among many brethren." God defines "good" as becoming more like Christ, which by nature includes sharing in God's holiness. God's definition rejects our human inclination towards living for our own desires and temporary comfort, and instead replaces it with the eternal joy that comes from becoming more like Jesus Christ.
We laughed at the idea of a Disney movie that would simply end with the characters becoming more holy and Christ-like. The Disney definition of good is here to stay.  But as Christians who yearn to trust God, we must trust Him by embracing His definition of good for our lives.  If we submit to this, then we will be better prepared in hard times to trust God. In suffering, we will be strengthened to trust God to cultivate the eternal good of personal holiness rather than finding ourselves consumed with seeking the warm fuzzies of a temporary happily-ever-after.