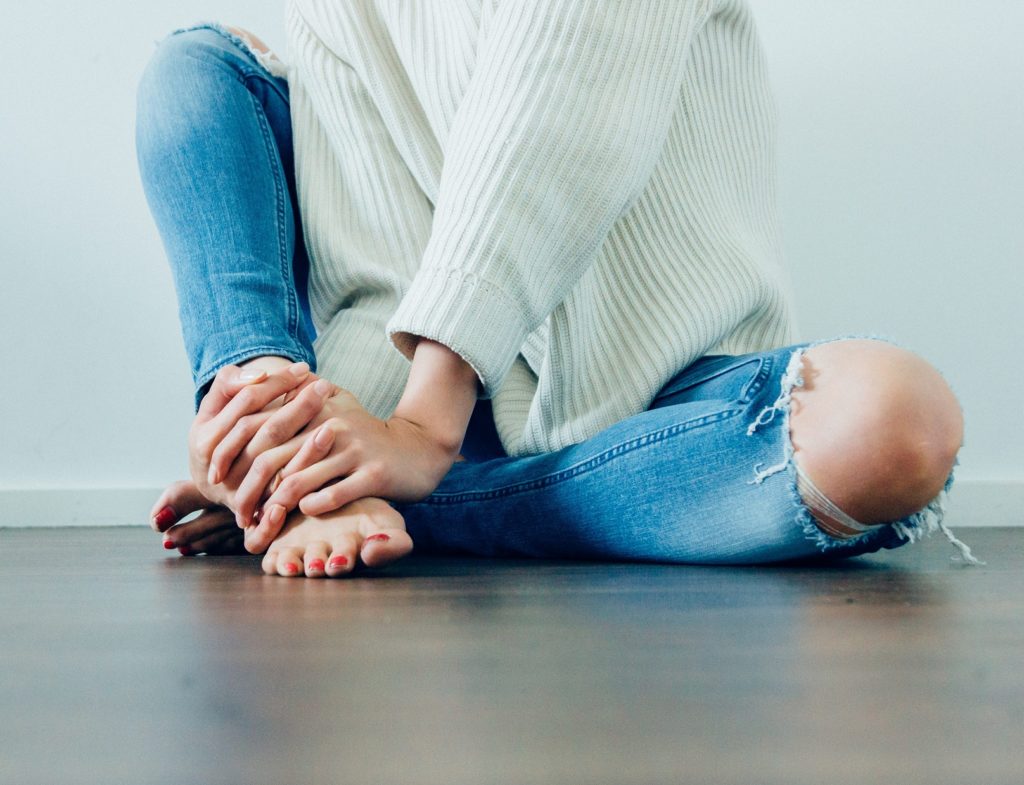 Hebrews 4:14-16 " Therefore, since we have a great high priest who has passed through the heavens, Jesus the Son of God, let us hold fast our confession. 15 For we do not have a high priest who cannot sympathize with our weaknesses, but One who has been tempted in all things as we are, yet without sin. 16 Therefore let us draw near with confidence to the throne of grace, so that we may receive mercy and find grace to help in time of need."
Since Christ is our Great High Priest sitting beside God Almighty, and since He sympathizes with our weaknesses, we are instructed to draw near to God with confidence. The Creator of the universe, the Alpha and the Omega, the Holy God calls us to approach His throne of grace with boldness.  This is astounding, almost unfathomable. How great, awesome, and merciful is our God! He is truly abounding in loving kindness and mercy.
When we take God at His word and draw near to Him, He promises to give us mercy and grace. Whether you are facing temptation, in the midst of a trial, dealing with sorrow or coming to the Lord with a repentant heart, you are in need of mercy and grace.  God, in His gracious provision, promises you will receive from Him what you most need when you draw near to Him.
God calls us to draw near to Him "in time of need." In my proud, self-reliant heart, I am reluctant to speak up when I feel needy. I would rather clean myself up first before admitting I might need a little help. I don't want to admit my own weakness and neediness to others, even the Lord.  I prefer to sound like this, "I would appreciate your help in this, but if you're too busy, then I understand and can take care of it myself," rather than like this, "I'm falling apart and am in a big mess and I don't know what I'll do if someone doesn't help me now!"  I find I have this attitude not only towards asking people for help, but also at times in praying to the Lord.  I have counseled women who also tend to be reluctant to draw near to God when feeling in desperate need. Can we trust God to respond with mercy when we are at our lowest, most broken point, when we're really weak and struggling, or when we've sinned big time, or when life feels seconds away from crushing us?  Shouldn't we get it together first before we dare to enter His throne room?  Whether you have bad past experiences of others rejecting you when you showed your need for help, or your proud heart demands you must always appear strong and capable, or maybe some combination of the two, you are reluctant to go to the Lord in your time of need.
We need to run, with boldness, to God's throne of grace. Like me, you may need to repent of feeding your pride rather than killing it, or of believing your heart and your experiences over the truth of God's Word. No matter how needy and desperate we are, God invites us to draw near to Him. Our hope is built on our Great High Priest, not on our own performance or self-reliance.
Don't wait to "get your act together" before going to God. He promises grace and mercy "in time of need." Regardless of what that need looks like for you, He calls you to trust His character and His Word by drawing near to Him. With God on His throne of grace and Jesus next to Him as our Great High Priest, we are to approach Him with confidence that He will supply the mercy and grace we all need.