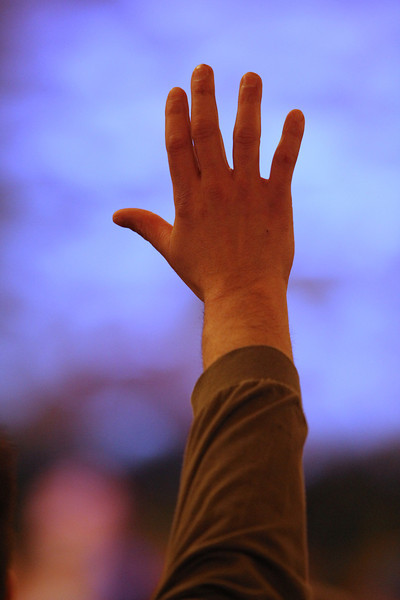 As previously discussed, our internship program is an amazing opportunity for women to learn about biblical counseling and how to help others who are struggling with serious, life-dominating problems.
In the coming blog posts, we will be introducing you to our current interns, many of whom are brand new! We look forward to allowing you to meet these awesome servants, but for now I would like to share a bit of my own story, and my experience as an intern.
I grew up in Virginia with wonderful, Christian parents. I was very blessed to grow up attending a church where I heard the story of Jesus at a young age. When I was 6 years old, I learned that I was a sinner, but Jesus had died for my sins and was the only way to heaven. I understood that I needed Jesus to save me, and prayed for Him to come into my heart. I do believe that was when I became a true Christian, but at such a young age, I had only a shallow understanding of the gospel. I continued to grow up attending church, but was not spending personal time with the Lord or seeking to grow in my relationship with Him. I was coasting in my "Christianity." When I was in high school, I began feeling discouraged and downcast. I started struggling with an eating disorder and other unhealthy, sinful habits. I spiraled downward, keeping my struggles secret, until one summer when I went to camp with my church. I was at my lowest point that summer, and I knew something needed to change, so I decided to open up to my camp counselor and share with her how I had been struggling. She spoke such truth to me and pointed me to the Bible, and I realized that my problem was a spiritual problem; I was not following the Lord or growing in my relationship with Him. I rededicated my life to the Lord, and started truly seeking Him for the first time through my own, personal Bible study. In time, and by God's grace, He saved me from my distinctive behaviors. However, the idols of my heart were still the same and I still struggled with wanting praise and adoration more than God.
When I graduated from high school, I felt God leading me to attend Word of Life: Bible Institute in Florida, and it was there that I truly fell in love with the Word of God. Through constant study of the Bible, and a godly mentor who spoke truth into my struggles, I was radically transformed and became convinced that the Bible is sufficient to free those who are dealing with very difficult issues. During my year at Word of Life, God took hold of my heart and freed me from the power of my addictive behaviors through His Word. I had found freedom, and I wanted to help others do the same.
I came for an internship at Vision of Hope in July, 2012. I came terrified and overwhelmed with the idea of being in a leadership position over so many women, many of whom were older than myself. But God had me just where He wanted me. My time as an intern was one of the most hard core, challenging, stretching, beautiful and wonderful experiences of my life, and I wouldn't change it for the world. One of the biggest things that I learned as an intern is my complete inadequacy and unworthiness, and God's total sovereignty and sufficiency. In no way did I feel that I was ready to be in the leadership position to which God was calling me, yet that was exactly where God wanted me. He placed me in a position where all I could do was cry out to Him for wisdom and boldness; and when my heart was set on Him, He never failed to provide. During my internship, I was constantly amazed at the opportunities I had to share a few words of counsel to other women, which just so happened to be the same words of counsel I myself needed in that moment. In each counseling session I observed, I felt as though I were the counselee. I grew in the Lord and in my knowledge of the Bible tremendously. Not only was I able to rejoice that the residents were learning biblical tools to fight their sin, but I also rejoiced because I was learning right along with them. I always found it funny that the first counseling session I followed was a girl who struggled with an eating disorder. How amazing is our great God, that He would provide me with the opportunity to learn even further that the Bible is more powerful than any addictive behavior.
I am now serving as part-time staff as a secretary, intake assistant, and social media assistant.
One thing I would like to write before I close is this: if you are struggling with a life-dominating issue, there IS hope! The Bible does talk about what you're going through, and God can and will free you, if you choose to follow Him with all your heart, soul, mind, and strength. It doesn't mean the temptations will not be there – they may in fact be there for the rest of your life – but you CAN learn how to choose to please God in those instances, and to choose freedom through Christ instead of bondage to sin.
My time as an intern has ended, but my time of learning from the amazing leadership at Vision of Hope continues! By God's grace, He has opened the door for me to remain on staff at Vision of Hope, where I continue to have many opportunities to encourage the residents and point them to Christ. God is still growing me, and there is still a lot to learn, so I am just enjoying my time with Him.
Please stay tuned for more blog posts, as we will be highlighting each of our current interns and listen to their story of what Christ is doing in their lives!