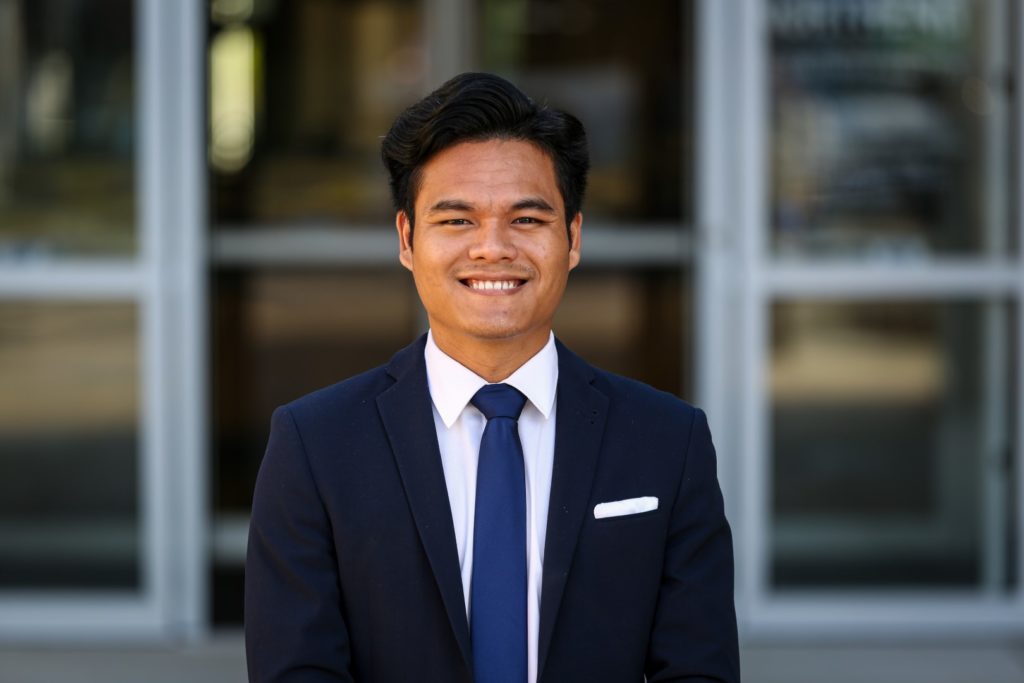 Embedded in the Church; Engaged with the Community 
Faith Bible Seminary has chosen a unique cohort model for training our M.Div. students for pastoral ministry. In our cohort model, our students enter the program every three years and journey through the three-year M.Div. together with a group of fellow students. These M.Div. students intern either at Faith Church in Lafayette, or at their home church. They are embedded in the church and engage with the community—graduating debt-free with three years of seminary academic training and three years of practical pastoral ministry experience.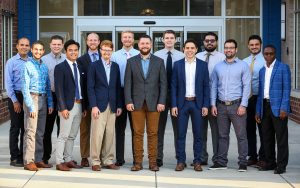 The 2019-2022 M.Div. cohort includes 38 students with 31 from the US and 2 from Brazil, 1 from Cuba, 1 from Columbia, 1 from Nigeria, 1 from the Dominican Republic, and 1 from Myanmar. Pictured to the right are the FBS 2019-2022 M.Div. student-interns who are serving at Faith Church.
Today, by way of interview, we introduce you one of our newest M.Div. student-interns: Naybay Dah.
From Myanmar to Lafayette: Naybay Dah's Story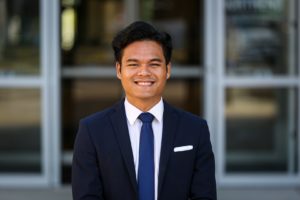 FBS: "Naybay, please tell our readers where you're from and a little bit about your background."
Naybay Dah (ND): "I am originally from Burma/Myanmar. I came here with my family back in 2007 as a refugee. We are settled in Indianapolis, IN ever since then."
FBS: "How did you hear about FBS' M.Div., Naybay? Who or what influenced you to enroll?"
ND: "When I was in the College of Biblical Studies, formerly Crossroads Bible College, I met Dr. Kellemen who is now the Faith Bible Seminary Academic Dean, who was then my biblical counseling professor. He introduced me to FBS. My motivation for applying at FBS is that I know that I will be equipped to do pastoral ministry effectively for God's kingdom."
FBS: "Naybay, what you are most looking forward to in the program? What overall equipping?"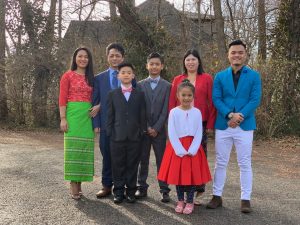 ND: "I am looking forward to learn and grow in my spiritual walk with the Lord by being involved at Faith Church, and in various ministries. By doing these practical ministries, I know that I will be learning to be a servant leader." (Pictured to the right: Naybay, his parents, and his siblings.) 
FBS: "How do you want to use your degree when you graduate, Naybay?"
ND: "Upon my graduation, I want to use my degree to eventually do a church plant or to be involved in the existing church that I am already a part of—to be one of the effective leaders to the youth and the congregation at large."
FBS: "What you did for a living before entering FBS, Naybay?"
ND: "Before entering FBS, I was an optician and a salesman at an eye care office. 
FBS: "Naybay, please tell our readers something fun, interesting, or unique about yourself." 
ND: "I speak 4 different languages: English, Burmese, Chin, and Matu/Hakha." 
A Word from Our FBS President and M.Div. Chair, Dr. Brent Aucoin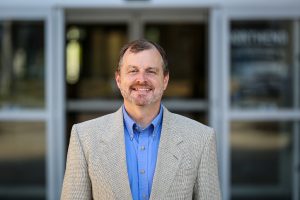 The FBS model for training pastoral students is unique in comparison to traditional seminaries. Our M.Div. graduates are equipped with solid academics and real-world pastoral experience during their training. Upon graduation, they are free from encumbering debt and burnt-out families.
FBS is looking for ministry partners for those who want to see this model continue to equip pastors in this way. Would you consider being a giving partner as part of your stewardship goals? Specifically FBS is looking for partnering donors who can commit an amount of $25.00-$50.00 (or more) per month. I would be delighted to talk with you about this personally. Please email me at baucoin@faithlafayette.org. Or you can go online and set up monthly donations at this link.
Also, if your heart lies more with training more Biblical Counselors through our MABC program you can give one time gifts to our MABC scholarship fund at the this link.
Thank you for considering these stewardship opportunities.