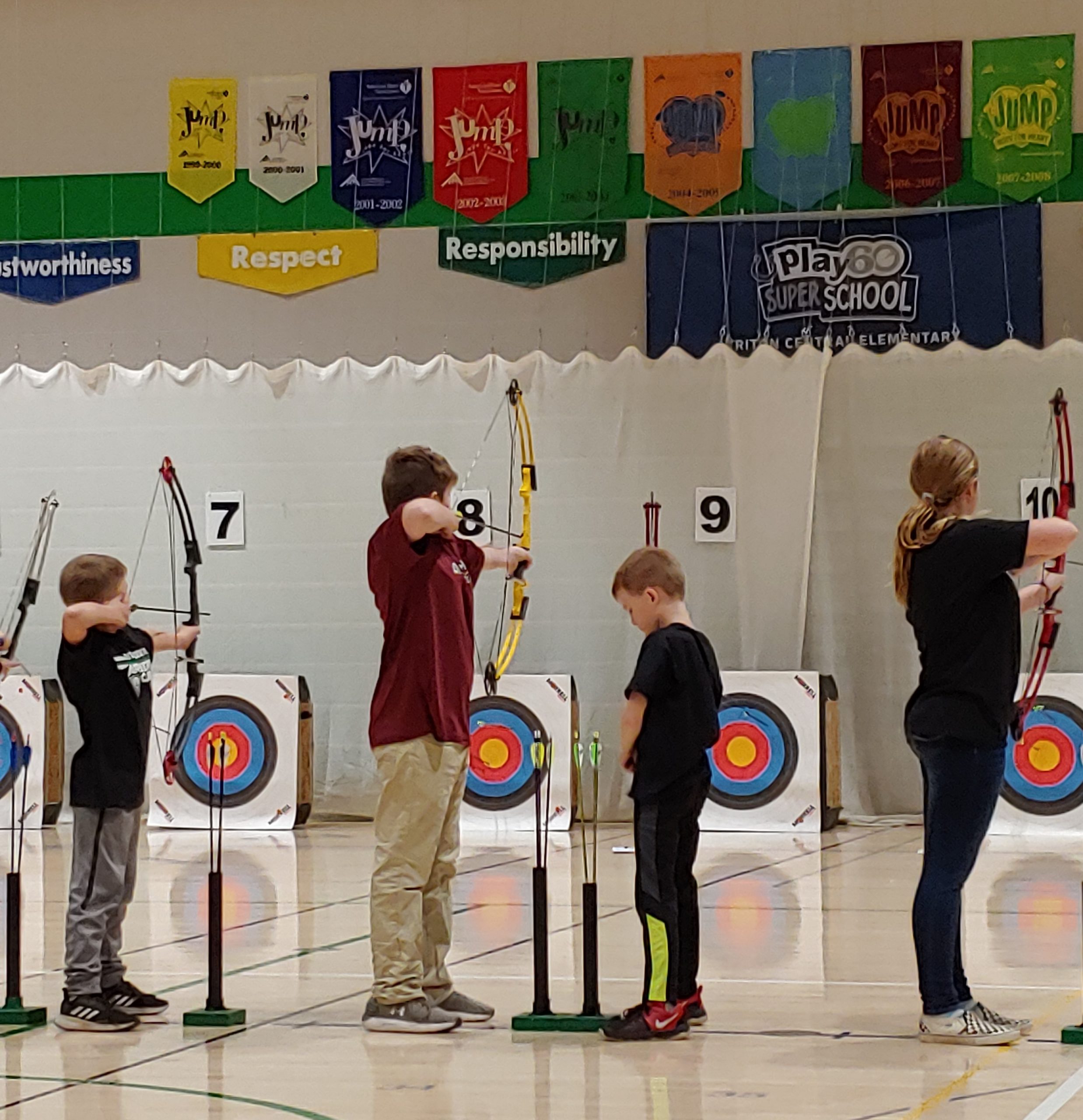 Faith Archery Team–is there really such a thing? Yes! This year we have 20 archers from the 6th, 7th, and 8th grades. Archery is another opportunity for middle school students to connect and participate at FCS. Archery is a sport of focus, consistency, and commitment–all good life skills.
This year we are competing in seven tournaments in Illinois and Indiana in the school's winter sport season. It is fun to travel and compete, but it's especially fun to meet students from other schools. We can learn and be challenged by each other, but we also can be a Christian light showing joy, kindness, and grace to others we meet and score with at tournaments.
Archery is a BIG sport in southern Indiana and we are just getting established here in Lafayette. Recently our archery team placed third in the Triton tournament. We try for individual success on the target, but we also know we score together as a team, and being a part of that team is worth the effort and dedication. We also have 17 Indiana Academic Archers on our team, so our archers are performing in the classroom as well as on the range.
So, YES! We do have an FCS Archery Team, and our archers are a fantastic group of kids.
Go Eagles!
Coach Kathy Heusinger