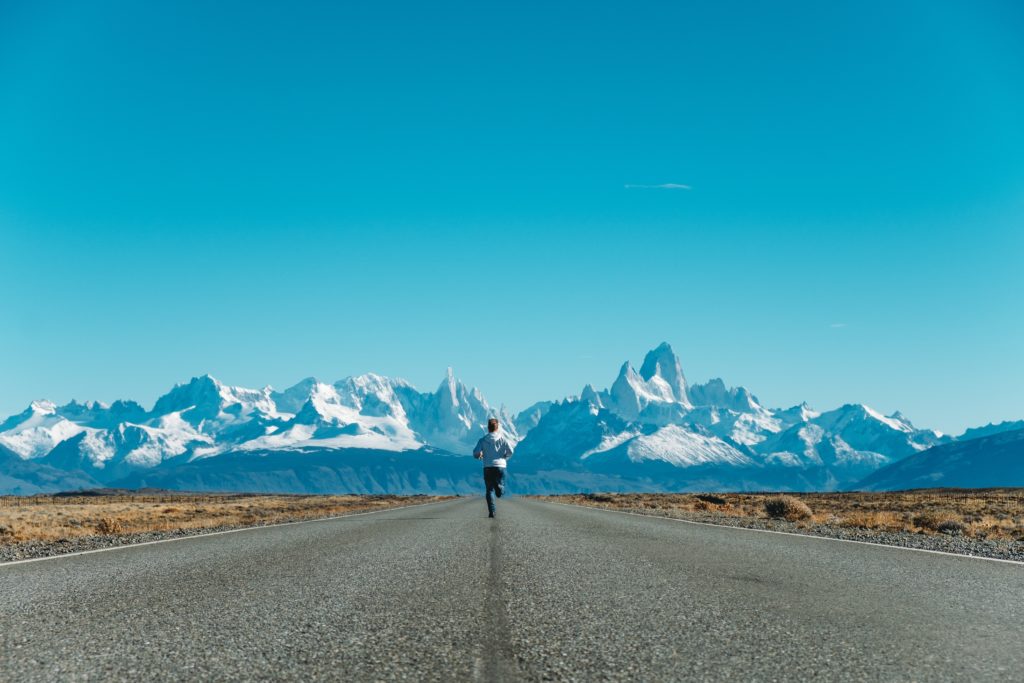 The year was 1993. Three brave adventurers set out through treacherous terrain in the face of imminent danger with a singular goal in mind: get home.
They faced the rugged mountains and gorges of Sierra Nevada, encountering bears, mountain lions, rushing rivers, and the elements. Their unstoppable drive to see those they love carried them through each trial—even in times when their small band was separated.
Towards the end of their journey, two of the three make it back home after tragedy forces them to leave the third, the oldest member of their trio, behind. Shadow (the eldest) is able to beat the odds and emerges from the pit into which he had fallen. His family faintly hears his bark, causing them to turn their attention towards a nearby hill on their property. In an iconic moment, Shadow is spotted coming up over the hill. With loved ones in sight, the family rushes at one another in joyous reunion!
Sorry for the spoiler, but you have had almost 30 years to see Homeward Bound at this point…
On Your Marks, Get Set…
The Book of Hebrews tells of an even greater sprint home, as our eyes behold the One we love. Chapter 12 opens with this:
Therefore, since we have so great a cloud of witnesses surrounding us, let us also lay aside every encumbrance and the sin which so easily entangles us, and let us run with endurance the race that is set before us, fixing our eyes on Jesus, the author and perfecter of faith, who for the joy set before Him endured the cross, despising the shame, and has sat down at the right hand of the throne of God. – Hebrews 12:1-2
The life of a Christian is illustrated in many ways: a walk, a journey, a marathon, and so forth. Looking at this passage, we see that the believer's life is described as a sprint.
Our friend Shadow can attest that there are a number of reasons why one would sprint. Two examples he may point to is 1) when a bear is in hot pursuit and 2) when you finally see the ones you love. Far from sprinting out of terror, the Christian life is a joyful sprint, patterned after the One who went before us.
The Joy of Jesus
…who for the joy set before [Jesus] endured the cross, despising the shame… – Hebrews 12:2b
The author of Hebrews brings us into the athletic arena, after having filled the stadium seats in chapter 11 with the faithful saints of the Old Testament. In this illustration, we (believers in Christ) are made to be the contestants in this race of faith. Verse 2 describes the race that Jesus had run—one with joy set before Him.
The joy set before a sprinter running a race is the finish line and the prize given to the winners. What was the joy set before Christ? While His race was certainly riddled with sorrow (Isaiah 53:3), grief (Matthew 26:38), and pain (John 19:18), the prizes that awaited Him were many: salvation for sinners, glory for the Father, the defeat of death, and so much more!
What does our passage call us, the believers in Christ, to set our sights on?
Keep Your Eyes on Him
…fixing our eyes on Jesus, the author and perfecter of faith… – Hebrews 12:2a
Jesus ran the race of faith perfectly. While His unattainable record is attributed to us at the start of our race, we are still called to run, keeping our eyes focused on Him as our prize.
Why? Because you always sprint to the thing you love the most.
The problem for the Christian sprinter arises when we take our focus off Him. When a perceived "prize" begins calling out to us from either side, we set our focus on it rather than Him, causing us to veer off-course or stumble/fall.
To avoid this, the writer includes an important warning to every runner…
Iron Shoes and Shiny Idols
…let us also lay aside every encumbrance and the sin which so easily entangles us, and let us run with endurance the race that is set before us… – Hebrews 12:1
An encumbrance may include anything that is not necessarily sin or inherently bad (watching tv, going golfing, browsing social media, etc.), but is found to be unhelpful in a particular runner's race (1 Corinthians 6:12).
A sprinter can still get from the starting block to the finish line wearing iron shoes—it will simply be a slow, cumbersome process. For the sake of the race, he would do well to throw them aside. If a Christian identifies something as being unhelpful, it would be gain for him to be rid of it (Philippians 3:7-8)—no matter the cost.
The text also mentions the sin which so easily entangles. Different from an encumbrance, this clearly is a matter of righteousness versus unrighteousness. This occurs when the runner takes his eyes off Christ and is drawn instead to idolatry—a process that is detailed in James 1:13-16. Given the "entangling" nature of sin, it is necessary to look once more to Christ in repentance and acknowledgement that He alone is able to pull us out of our state and set us back on course.
So, while casting aside encumbrances and fixing our eyes on Christ, what are we called to do?
…Go!
We are called to run the race with endurance. The implications of this statement are found all throughout Scripture and would call for a much lengthier treatment. But one thing is certain—it is a joyful sprint to Jesus!
Why is this sprint so joyful?
Because not only is Jesus with us the whole way, enabling us to run this race (Philippians 2:1-13), but He is also at the finish line, waiting for us to come Home.
---
Photo by Andrea Leopardi on Unsplash