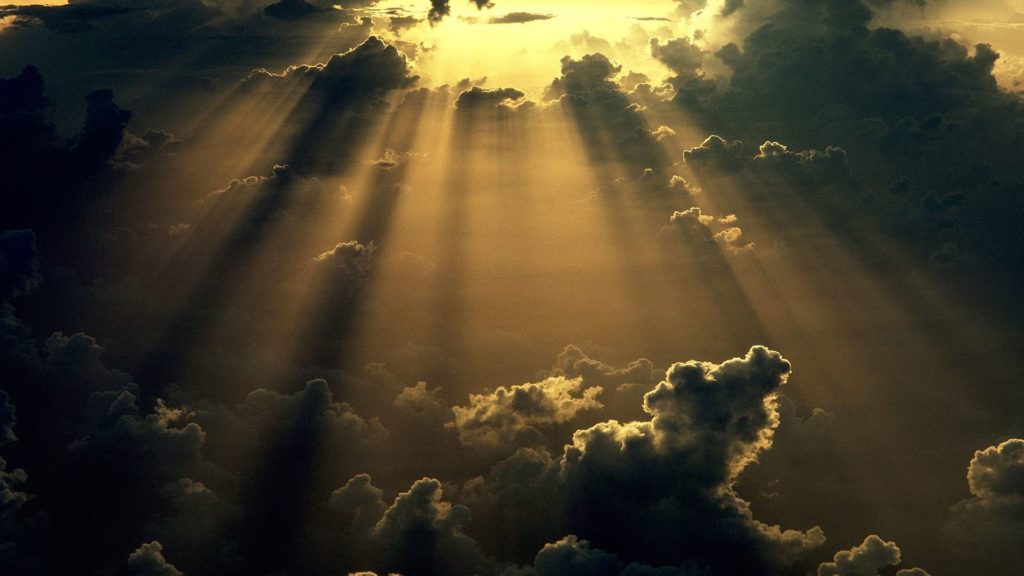 A Powerful Testimony
One of the most powerful aspects of our testimony as a follower of Christ is how we follow the Lord through trials and suffering. It indicates a number of things such as what we truly value, how we believe His Word, and where our ultimate hope lies.
Trials often become our platform to glorify God all the more brightly. When you greatly rejoice with joy inexpressible, even (and especially) on the dark backdrop of suffering, there is a high contrast and that kind of response stands out like the North Star viewed from a dark back-country road. To have this testimony it is critical to examine how we view trials, what value we see in trials, and how to have joy that is tied to something other than our circumstances. This is a powerful testimony unto the precious Savior we love and follow.
Consider How 1 Peter 1:6-9 Can Direct Us In This Area
1 Peter 1:6–9 — 6 In this you greatly rejoice, even though now for a little while, if necessary, you have been distressed by various trials, 7 so that the proof of your faith, being more precious than gold which is perishable, even though tested by fire, may be found to result in praise and glory and honor at the revelation of Jesus Christ; 8 and though you have not seen Him, you love Him, and though you do not see Him now, but believe in Him, you greatly rejoice with joy inexpressible and full of glory, 9 obtaining as the outcome of your faith the salvation of your souls.
How To View Trials
First, as 1 Peter 1:6 indicates, there are various trials. They come in all shapes and sizes, intensities, durations, and difficulties. It does no good to compare your trials to others in the hopes of gaining more sympathy, chalking up your plight as greater than others. Neither is there any solace in saying, "Well, others have it worse." There is a better way than seeking attention or simply thinking how others are worse off. There is a biblical way to view trials. Here are a few guidelines:
Admit that you are in a trial. It is important to be honest that you are distressed, that things are hard, and not to pretend that all is well.
Recognize it will not last forever. The text says, "for a little while." Even if you believe it will never end, it will. Even if that ending is the end of our life, there is an ending. Our life is but a vapor compared to eternity, so making sure you have a right view of time is important. Trials are not eternal even though sometimes we view them in that way.
Consider the purpose of trials. Look to see how this trial reveals and refines what you value. There is purpose to trials. There is a "so that" in the text to indicate purpose. As followers of Christ, we must view trials as purposeful. Do not simply view trials as lacking any meaning other than making your life difficult.
Trust that trials are a pathway to joy. This seems counter-intuitive, but it is interesting how people are so often disenfranchised with life even when they get what they want. Spoiled children are rarely content and joyful, because what they want constantly changes. First Peter emphasizes multiple times that we are to greatly rejoice even in trials.
So, what is this pathway, and how do we greatly rejoice with joy inexpressible in the midst of trials?
How To Have Joy In Trials
To have joy, we must see that this is something valuable…something precious. Trials are not fun for their own sake…but they are good in what they produce, what they reveal, and how God uses them for His glory and our good. If you read stories of the Gold Rush or watch the Discovery Channel, you see folks seeking gold in the Bering Strait or hunting for gold in Alaska by digging giant holes looking for glory. You will read and see that people endured harsh environments, exhaustion, and pain in pursuit of something of great value. For us to have joy, our eyes must be fixed on what is of extreme value.
So, the question to be asked in trials is "What is most precious to you?" What is more precious than gold and how do trials help you see what is truly valuable? How do trials strip away things you find joy in to help you find joy that can never be stripped away?
Here is a list of what is precious that can be the basis of our joy:
1.     Proof and refinement of your faith – evidence of a relationship where you love and trust Him.
There is great value in knowing that you love and trust the Lord. Fire reveals what is genuine, and trials reveal if you genuinely have trusted in the Lord. When you trust the Lord's purposes in allowing trials into your life to refine you, it is proof of your relationship with Him, and it is proof that you have placed your trust in Him for salvation.  There is nothing more precious than knowing you are in union with Christ.
Ask any married couple and they will confirm that relational trust is precious and valuable. It is interesting that the text says "if necessary." You must wrestle with who decides if trials are necessary and if you will trust that person. God is that person. He is the one who works all things after the counsel of His will (Eph 1:11). He works all things for good to those who love Him and have been called according to His purposes (Rom. 8:28-29).
The Lord is with you. He is not far away or on vacation. The creator of the universe has rescued you through the gospel of Christ and is intimately using trials to refine you…to help you to love Him above all else. He's using trials to draw you closer and closer to Himself. There is nothing more valuable than the Creator of the universe. What is truly amazing and precious is that the Lord has rescued you and is drawing you to Himself and giving Himself to you.
Trials are necessary because, left to our own, we will choose something much less valuable that cannot satisfy us.  In fact, we so often choose the path that is shiny but that leads to death and destruction. If a sovereign God has allowed trials of various kinds in your life…it is necessary. Trust the One who knows how to mold you into the image of His Son…the One that is truly precious and of supreme value (Phil 3:8).
2.     Revelation of Jesus – look forward to His return and the praise, glory, and honor that is to come.
If you have placed your faith in Him, then you are looking forward to His return to defeat death once and for all and to take you to be with Him in His presence for all eternity. We don't see Him yet, but we see that we love, trust, and believe in Him in the way we respond to trials.
This is exciting because it points forward to the amazing reality of seeing Him face to face where our faith becomes sight. The various trials we must endure for a little while if necessary are not to have more influence on us than looking forward to the return of our Savior that we love and trust.
Romans 8:18 For I consider that the sufferings of this present time are not worthy to be compared with the glory that is to be revealed to us.
3.     Salvation of your soul – A focus on salvation and an eternal perspective
The proof of your faith is of great value.  There is no way to reveal our faith other than through trials just as there is no way to see if gold is pure other than to test it with fire. There is something wonderful in knowing you are the real deal…that you have not believed in vain, that your salvation is on the horizon.
The righteous will live by Faith (Rom 1:17) first in trusting the Lord and then in continuing to trust in the Lord in the way we live in a broken word where there are various trials. The outcome of living by faith is the salvation of our souls. When we compare the end of a trial to the salvation of our soul there is no comparison, but if we do not connect our trials to our salvation the trial can overtake our focus.
We must set our mind on things above (Col. 3:2).  Having an eternal focus in the midst of earthly trials is critical. A focus on the beginning and the culmination of your salvation is key, and it is the basis for loving and trusting our Lord, and then by extension, loving others in His name.
What does this look like?
So practically speaking…when you go through a trial, ask yourself if there is anything that is not lined up properly. First, affirm that you have indeed trusted Him as your Lord and Savior.  This means that you believe He died for you on the cross, which is your only hope of salvation. Then from that basis, trust that He has allowed trials into your life for good. Finally, look to see if there is anything you have been valuing above Him or if there are examples where you have been placing yourself above other people.
This whole process is to be one of Joy where you are growing closer and closer to your first love Jesus, the One who first loved you (1 John 4:19).  Allow this trial to encourage you because of the proof of your faith, and allow it to refine you to love God and love others with all of your being (Matt 22:37-39).
I have heard it said, that Joy is about focusing on Jesus First, Others Second, Yourself last. Trials refine us to be in the best position to love God above all else, to value eternal salvation above instant gratification and comfort, and to then seek to testify to others by loving and serving them in the name of our Lord and Savior.
Perhaps the Lord may use your testimony of joyfully enduring trials to draw someone into a saving relationship with Him. In God's great salvation we greatly rejoice, even in trials. All to the praise and glory and honor of His name.
J – Jesus first
O – Others second
Y – Yourself last