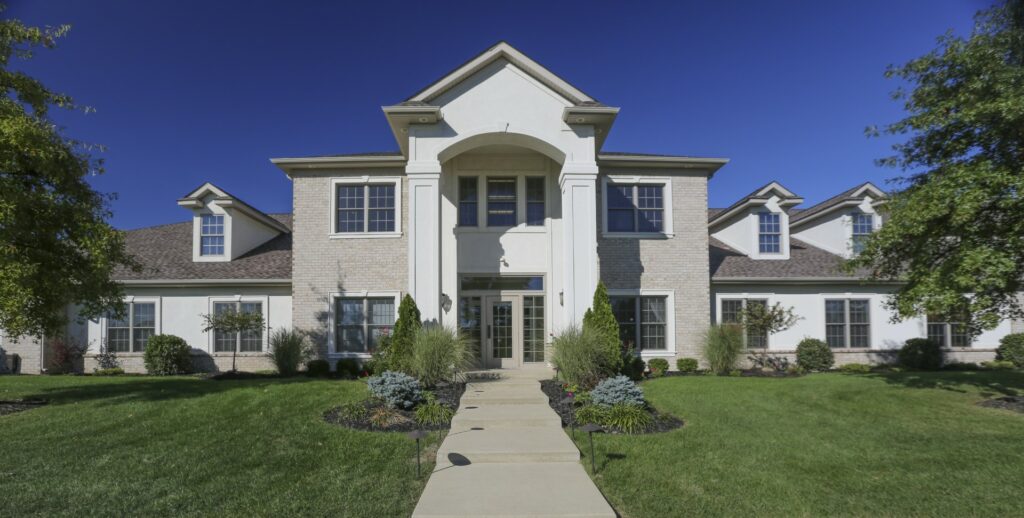 It is hard to imagine that 5 years could pass so quickly, but they have. In the summer of 2017, Rob Green asked me to stop by his office to discuss a matter. By the time I left the office, I was well on my way to moving from the volunteer medical director at Vision of Hope to the Executive Director. I knew the job would be a challenge, but I believed that it would be a great opportunity to help serve women who were looking for help in the middle of their struggles. I was convinced that they could find hope here.
When VOH was announced, I wondered what the combination of a residential facility and biblical counseling would become. There were few examples of working Christian programs and my experience with secular medical "inpatient care" for those who struggled was anything but good. The first decade at VOH demonstrated the value of having a place where women could find help for problems requiring more than weekly counseling sessions. There was a need for a ministry that would take them out of the environment in which they were spiritually drowning.
The proof of the value of VOH would come in the lives of residents who would come and would eventually become graduates. There have been 89 graduates from the program since it began. In the past 12 months, we have graduated eleven women.  They came with eating disorders, depression, self-harm, and stories of abuse and trauma that would make us weep. They left equipped to deal with the emotions and behavior that brought them to us from the scriptures. They would learn a new purpose for living as they grew and changed to become more like Christ. Their goal would change from recovering things they had lost, to wanting to glorify God with their lives more than they wanted to breathe.
Not all who come graduate. But, many of those still profit from the time they spend at VOH. We have often received messages from former residents who eventually understand the hope to be found in God's word. Some thank us for the help they received even though they might not have appreciated it at the time.
God gives us amazing opportunities to speak His grace into the lives of women who come to VOH. In the time I have been here, we have seen residents learn to deal biblically with depression, anxiety, and self-harm. Those with eating disorders have found hope and help from the scriptures. Women who struggle with OCD have found a better way to spend their time than endlessly trying to get things in the right order.
We have the privilege of helping women who are in the midst of an unplanned pregnancy. They find refuge at VOH in a setting that will support them through the duration of their pregnancy. During that time, they have the opportunity to learn biblical principles in class and counseling that help guide them throughout life.
At VOH, God has given us great opportunities to help equip a new generation of women biblical counselors who will minister to women. The interns who come here have the opportunity to learn biblical counseling and then do it! This aspect of the work at VOH gives young women a place to gain the counseling needed to be certified by the Association of Certified Biblical Counselors, and it gives them the experience they need to do the work well.
In the 5 years that I have been at VOH, I have watched God regularly and abundantly supply our needs. At the same time, I can say that there are things that we are always going to need. Above all, we need you to support us in prayer. As James said, the effectual fervent prayer of the righteous avails much. Please remember us and the work we are doing daily in your prayers.
We will always need volunteers. There is a never-ending opportunity to make a difference in the lives of women who struggle. Please contact Pam Toft our administrative assistant at 765-447-5900 and she will point you to the opportunities to serve.
On September the 24th at 6:30 pm, we will be having our annual Fall Benefit, Daily Mercies. Every year we take an evening to celebrate what God has done in the past year. We also seek to raise financial support to carry us into the next year. This year the need is more pressing. Between the effects of 2 years of Covid and the current level of inflation, Vision of Hope needs your support. Please consider coming to the Fall Benefit and please consider giving as God makes you able.
This morning, I was reminded as to why it is a privilege to serve at Vision of Hope. I received a routine phone call about some operations questions that needed a medical opinion. The caller was a new staff member who began her journey as resident and then a graduate. She then became a volunteer, and now she is serving as part of our staff. As we talked, I thought about how far she has come, and it made me smile. And once again, I was glad that God has allowed me to be at Vision of Hope.
I look forward to seeing what the next five years will bring.