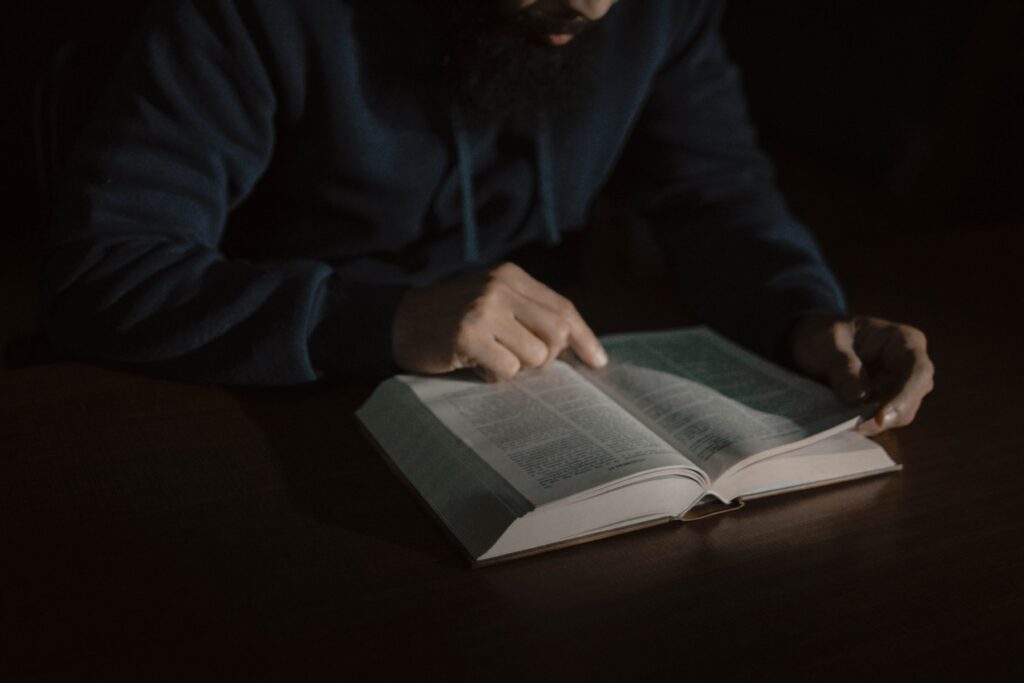 Ever need just a few tips to think about to improve your counseling? This article is a reflection on watching a sermon on the greatness of Jesus that I decided to apply to a counseling context. Here is the video if you want an opportunity to sit back and learn about how Jesus Christ ministers. The passage covered is John 4:1-42. Here Jesus provides us a learning opportunity to improve our counseling.
Tip #1: Good Counselors Are Humble
In verse 7, Jesus asks the Samaritan woman for a drink of water. The one who created water is asking for water. Status is not keeping Jesus from asking for water, nor gender, or ethnicity. I am struck by the humility of the request. Counselees are drawn to humble counselors. When they see humility in action it changes the interaction they have with you. How do I try to put humility in action? One way is I discuss my salvation testimony during the first session. It shows I have a need for Jesus. This also allows me to then ask about the counselee's salvation story. Another way is that during the first session, I discuss how I need the gospel and good counsel also. "A we are in it together" continues to show humility. Humility demonstrated is likely to draw our hurting counselee toward our humble Savior.
Tip #2: Discuss Heart Issues, Don't Get Distracted
Jesus is not going to keep the conversation on water from Jacob's well. He quickly transitions the conversation to soul satisfying water that can come from Him alone. Jesus does not engage in a lengthy conversation about being a Jew or a man despite those subjects being raised. Jesus knows why she is drawing water at the hottest part of the day. Pastor H.B. Charles notes, that this woman has a life of broken cisterns that cannot hold water. Multiple husbands have not brought her soul satisfaction. Jesus knows that only He can satisfy the woman's soul. This is the conversation He wants to have with her. He is not distracted by the best place to worship. In our counseling, we must discuss heart issues and not get distracted by all the presenting problems. One way I have learned to do this is to ask the question, if you had magic pixie dust and it could change your life what would it do? This question provides great information. Rarely, has the counselee answered just more of Jesus Christ in my life please. This question helps us learn what the counselee is wanting or desiring. This helps me begin to understand what the heart issues are with the person. Jesus is the perfect counselor and knows how to discuss heart issues.
Tip #3: Help the Counselee To Seek Jesus
Jesus Christ is who the counselee needs the most no matter what the heart issue may be. In this passage, the Samaritan woman and the town exclaim that they believed because of Jesus's words. "They heard for themselves" is written in the next sentence. How did they believe? They sought out Jesus. The Samaritan woman used her newfound identity to bring others to Jesus. At the beginning of the chapter, she is desiring to draw water by herself in the hot of the day. After interacting with Jesus, she is wanting everyone to meet Him just like she did. Great counselors continue to bring others to the Lord Jesus. Books that have helped me introduce Jesus to my counselees are A Shepherd's Look at Psalm 23 by Phillip Keller and The Grace Awakening by Charles Swindoll. These books help us think about Jesus Christ properly. I must admit I have cried over some of these pages as I read them. They helped minister to my soul and others. Why? Jesus Christ is the focus. His loving care was placed within my view. Jesus Christ changed the Samaritan woman's identity. She saw truth and grace then abandoned broken cisterns giving glory to God. As a counselor that is my role and privilege. How do we know we have done a good job of counseling? The counselee is doing what the Samaritan woman did.
Sometimes a few short tips from a passage can help us grow and improve. Writing this article, I am reminded I needed this advice for myself. May you continue to minister and learn from the Wonderful Counselor.
---
Photo by Marjhon Obsioma on Unsplash