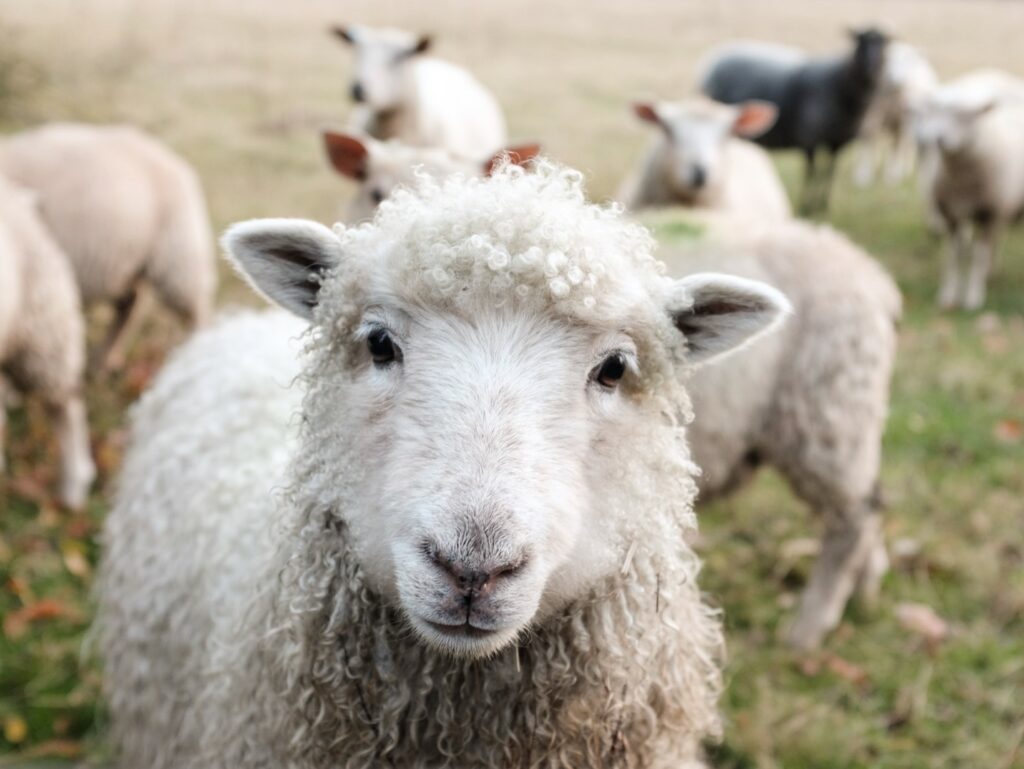 Those words come right out of Romans 8, which many consider one of the most important chapters in the Bible. At the end of this wonderful chapter, as Paul rhetorically asks, "Who shall separate us from the love of Christ" (Rom. 8:35), he answers this question not by saying "no one" (although he will do that in verse 37). He answers this by quoting Psalm 44:22.
Most readers do not take time to navigate their eyes to the side of their Bible to learn about the Psalm 44 reference, let alone look up the reference, let alone study the entire Psalm. This lack of understanding of this citation for Paul's answer to, "Who can separate us?" strips the passage and this question of its powerful meaning.
Romans 8:36 — "Just as it is written, "For Your sake we are being put to death all day long; We were considered as sheep to be slaughtered.""
Pause and ask yourself, who is the You in that passage? Most of the time, when I ask this question of someone, they quickly assume that readers of the book, the church at Rome, are the You in question. While that is a plausible reading of the passage, it is an incorrect one.
By reading the church into the You of this passage, it sounds like Paul is being persecuted. Many readers assume this is the case since we know Paul was persecuted for his Christian ministry. It only makes sense that he is alluding to that again (c.f. Gal 6:17, 2 Cor. 11:24-28, Acts 14:19-20; 16:22-24, 2 Tim. 4:16-17).
It would seem Paul is saying that he, and his compatriots, are sacrificed for the church at Rome. Then, most continue to read and find the direct answer to the question—can anything separate them from the love of God? The answer is a clear, "No" (Rom. 8:37).  He goes on to say that nothing, not even death (which is powerful considering he was just regarded as a sheep to be slaughtered) can separate him from the love of God! Powerful words for sure.
A Different Interpretation of You
I would like to argue that a reader must understand who the You is in this passage, especially considering the present context of suffering. This is essential because it is when we are suffering that we are at our lowest point. It is then that we feel that God is far-off. We feel that we can be separated from the love of God. When Job had lost everything (except for his wife—and that is something) he still believed in the nearness of God:
Job 1:20–21 — "Then Job arose and tore his robe and shaved his head, and he fell to the ground and worshiped. He said, "Naked I came from my mother's womb, And naked I shall return there. The Lord gave and the Lord has taken away. Blessed be the name of the Lord.""
It is when we are at the height of our suffering that we feel, very often, that God is far from us. Paul is trying to argue just the opposite, and he is using his quotation of Psalm 44:22 in order to do that. Notice how the You changes when you read the passage in its context.
Psalm 44:20–23 — "If we had forgotten the name of our God Or extended our hands to a strange god, Would not God find this out? For He knows the secrets of the heart. But for Your sake we are killed all day long; We are considered as sheep to be slaughtered. Arouse Yourself, why do You sleep, O Lord? Awake, do not reject us forever."
Now it is clear that the You is not the church, it is God.
For His Sake, For His Glory
Take our passage, and instead of using a pronoun, use a proper noun; let's put in God.
Romans 8:36 — "Just as it is written, "For Your God's sake we are being put to death all day long; We were considered as sheep to be slaughtered.""
Now, that really changes how you understand the suffering that you might be going through. The psalmist, and Paul, make it clear it is for the glory of God that you are suffering.  Nothing can separate you from the love of God in Christ, not even suffering. Not even, when you are being put to death, all day long…considered as sheep to be slaughtered.
Why does God allow this intense suffering? It is for His sake. Earlier in the passage, Paul uses the argument from the greater to the lesser.
Romans 8:32 — "He who did not spare His own Son, but delivered Him over for us all, how will He not also with Him freely give us all things?"
He killed His own son for you, do you really think He is going to abandon you now? He sacrificed Jesus; nothing is going to get in the way.
Find Hope
Find great hope, today, that God will not abandon you. When you look at this great passage (and there is so much more to get from this bulwark) remember the context of your suffering. It is for the glory of God that you are slaughtered all day long. When you suffer, and you model Christ in the midst of that suffering, nothing can separate you. And just like Christ who was vindicated, one day, you will be too.
---
Photo by Sam Carter on Unsplash